We are loving the wild NATURAL colors of this organic cauliflower that just came in!! Carotenoids are plant pigments responsible for bright red, yellow and orange hues in many fruits and vegetables. These pigments play an important role in plant health. People who eat foods containing carotenoids get protective health benefits as well! We are making Giardiniera, a multi-day process.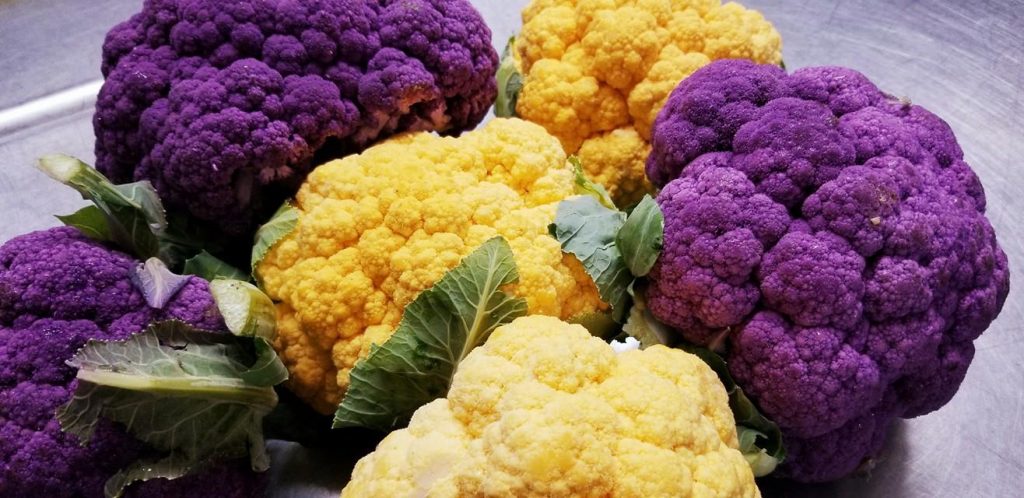 The vegetables are all diced and put into a salt and water brine for 24 hours until the next step.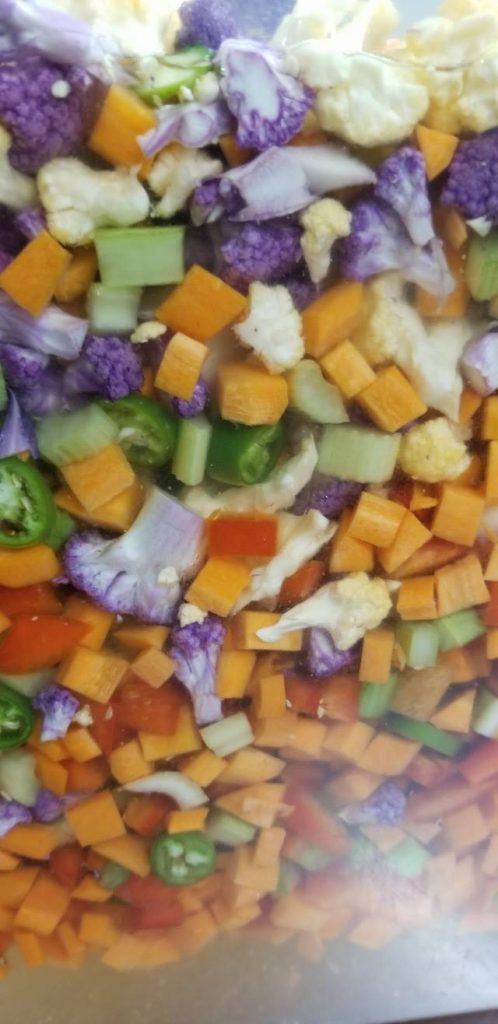 Beautifully layered in brine.