Delivery to Home Health in Port Angeles, thanks again to the Kepley's for being a great delivery team.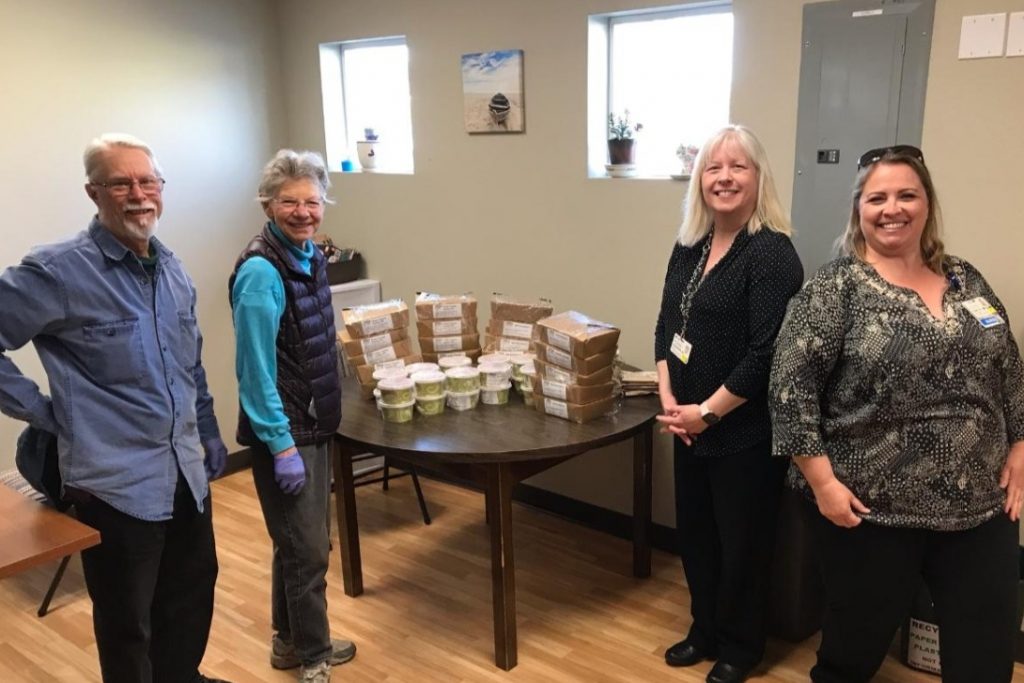 Delivery to Olympic Medical Center Respiratory Clinic, Primary Care, and Orthopedics.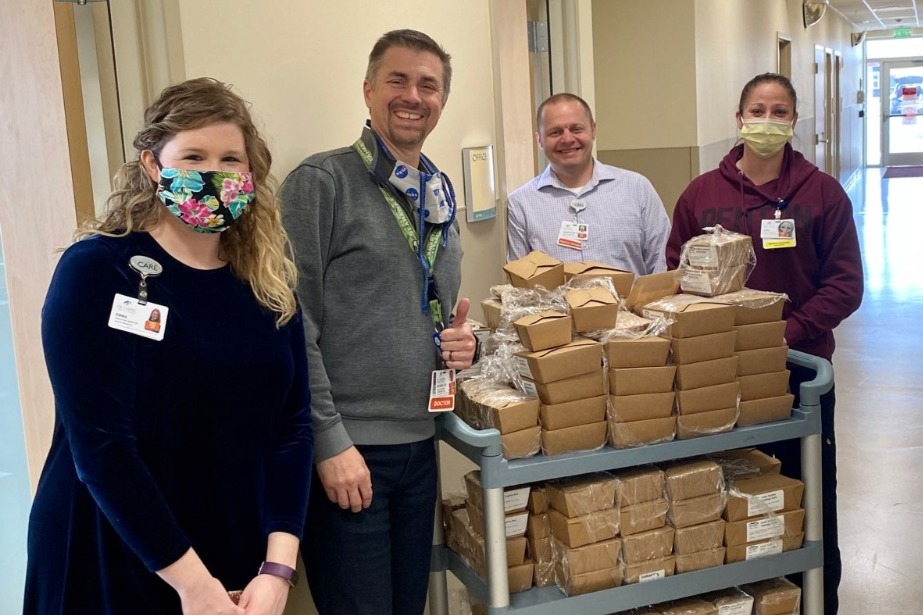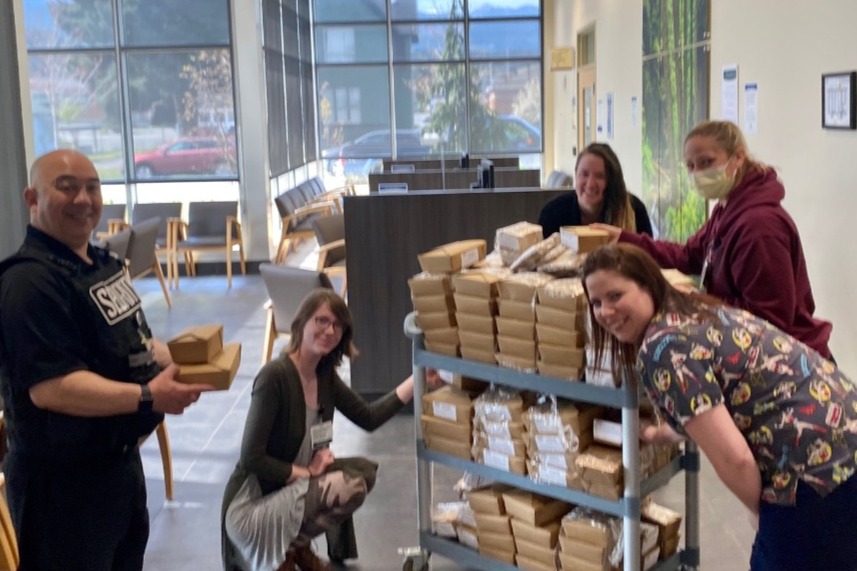 A huge THANK YOU to everyone, the donors, the volunteers, the coordinators at OMC and the Nourish kitchen staff for making this "Community Culinary Hug" possible. At $21,125 are making our final delivery of 100 meals to OMC.