Fathom & League Hop Yard Brewery is located on the North Olympic Peninsula—on the edge of the world—where some of the finest beers are brewed from locally grown hops.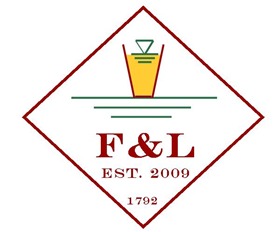 Established in 2009, F&L is one of the smallest commercial breweries. They are an authentic local brewery, handcrafting world-class beer for the North Olympic Peninsula along the shore of the Salish Sea. An award-winning homebrewer, water engineer and history fan, Tom Martin, launched the brewery on May 5, 2009. This day was the 217th anniversary of the crew of the HMS Discovery dropping anchor off Diamond Point and rowing ashore about five miles from today's brewery location. Here, in 1792, the crew brewed beer on the beach, and a couple weeks later, quaffed the first beer in the Pacific Northwest.
The Beer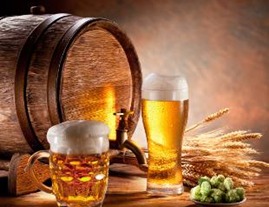 Their mission is to make world-class beer, and as much as possible, brewing with locally grown ingredients and pairing them with local food stuffs, carrying on the tradition of the mariner-brewers of 1792 by sustaining the health and good will of our fellow beer drinkers to boost their spirit of discovery of new flavors. Brewed monthly, sweet malt and bitter hops are in harmonious balance.  English, German and Czech traditions are as strong as their Northwest roots.
OPA Olympic Peninsula Ale is a year-round beer. It is well-balance Ambery-Orangey-Reddish ale, from about 5.0-6.0% abv in strength, made from hops grown in my Peninsula Hop Yard.
Dark Edge ale is an American Strong Ale with a lots of everything—pale and black malts, honey, piney hops—made for the dark season here on the edge of the world.
Mastodon Scotch Ale is unique to Sequim's Happy Valley where discovery of massive bones shook the archeological world. At 6.5 % abv, it's as big as it sounds–tasting like it crawled out of a peat bog—announcing the onset of the hop harvest season.
Raingold Pilsner and KrabbenKolsch are brewed as light returns, crabs abound and summer thirsts need quenching. Crisp German Kolsch-Style Ale and Czech-Bohemian lager brews with bright white heads. Raingold's hoppiness snaps the heat, while KrabbenKolsch pairs well with local Dungeness Crab.
Holiday and Collaboration Brews are for those good times when beer rules and everybody wins. Four Leaf Irish-Style Stout is brewed for St. Patrick's Day–a very special day for the F&L family. Dungeness Dunkle is a rauchbier for October Fest. F&L has teamed up with chef Gabriel Scheunemann to create Alder Wood Smoke Oat Stout and Pumpkiness Lager.
F&L is a small, part-time brewery without space for a tasting room. Stop in at Nourish and try their beers in the Nourish Lounge or on our patios during warm weather.