Two Silver Medals
The Hardware Distillery has won two silver medals at the prestigious International Wine and Spirit Competition in London. These medals are among the highest honors in the world for spirits. One silver medal for R Gin and one for Bee's Knees Raspberry.
The Hardware Distillery Co.® manufactures the highest quality spirits. Visit the website to see their full line of products.
Great spirits start with great water, and they use the best. Their water flows to the distillery from the Hood Canal Watershed in the next-door Olympic National Forest.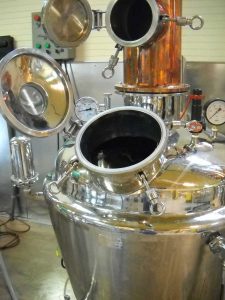 The Hardware Distillery uses grains that are grown in Washington state fields, fruit grown in Washington orchards, and honey from Washington beehives.
Yeast is a very important aspect of the distilling process. Yeast selections and grain combinations result in spirits that are complex and have great depth.
The Hardware Distillery uses a variety of sizes of barrels for aging, with some of them new and some previously used. Some of the whiskey products are aged in more than one barrel to enhance the depth of their flavors.
The Hardware Distillery is built on property that slopes to the Hood Canal. It has a basement that opens up on the Canal side. The spirits are aged in this basement, so the barrels can breathe the fresh salt air from the Hood Canal. It is expected that some of the whiskey barrels will age for many years in this setting.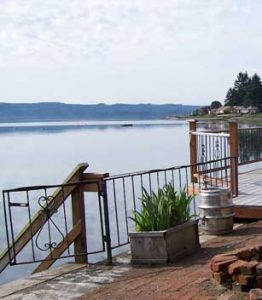 A small craft distillery located on the shore of Hood Canal in Hoodsport, Washington, we hope you'll stop by and visit their tasting room and gift shop.
Jan and Chuck, owners
24210 North Highway 101
Hoodsport, WA
206-300-0877