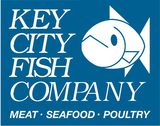 Key City Fish Company is a purveyor of the best in fresh seafood, natural meats, and free-range poultry from the waters and farmlands of the Pacific Northwest.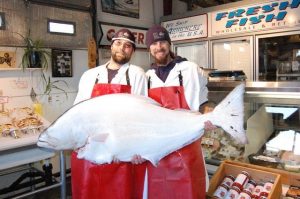 Located in Port Townsend, Washington, on the northeast corner of the Olympic Peninsula, they are in an ideal environment to offer some of the best seafood in North America. Local products are harvested from the shellfish beds of Hood Canal or delivered from the remote fishing port of Neah Bay. They retain strong relationships with waterfront communities throughout Washington, from Bellingham to Westport. Port Townsend is also the winter homeport of many Alaskan fishing vessels and the relationships fostered have helped established a direct connection to Alaskan seafood via airfreight shipments.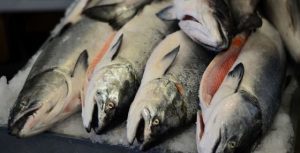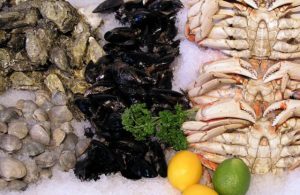 In the Northwest, connected to an amazing farm and ranching community with an eye on quality-of-life and top-quality products, Northwest family farmers produce an excellent array of naturally raised livestock. From Oregon Country Beef, to Salmon Creek pork, and Oregon free range lamb, they offer a wide array of excellent options to choose from.
Key City Fish Company retail market in Port Townsend is open Monday through Saturday from 10am to 6pm all year round, and Sunday's too during the summer. Stop in and visit this beautiful corner of the world on your next visit to the Olympic Peninsula.
Key City Fish Co.
307 10th Street
Port Townsend, WA 98368
Hours : 10-6 Mon-Sat