While the restaurant is closed to dining in, we are still cooking up a storm in the kitchen!
To better serve you, we now offer our new takeout menu, featuring some of the favorite lunch and dinner items, is in response to the new restrictions placed on restaurants. Also note wine, beer and ciders are available at 20% discount from our drinks list, making them very close to retail prices.
For takeout, call 360.797.1480 to place and pay for your order; we will cook it and have ready for the time you want to pick it up. When you come to pick it up, call us and we will bring it to your car. Order anytime between 11 and 7, Wednesday through Sunday. Once we see the demand for this service, we will offer daily specials as well.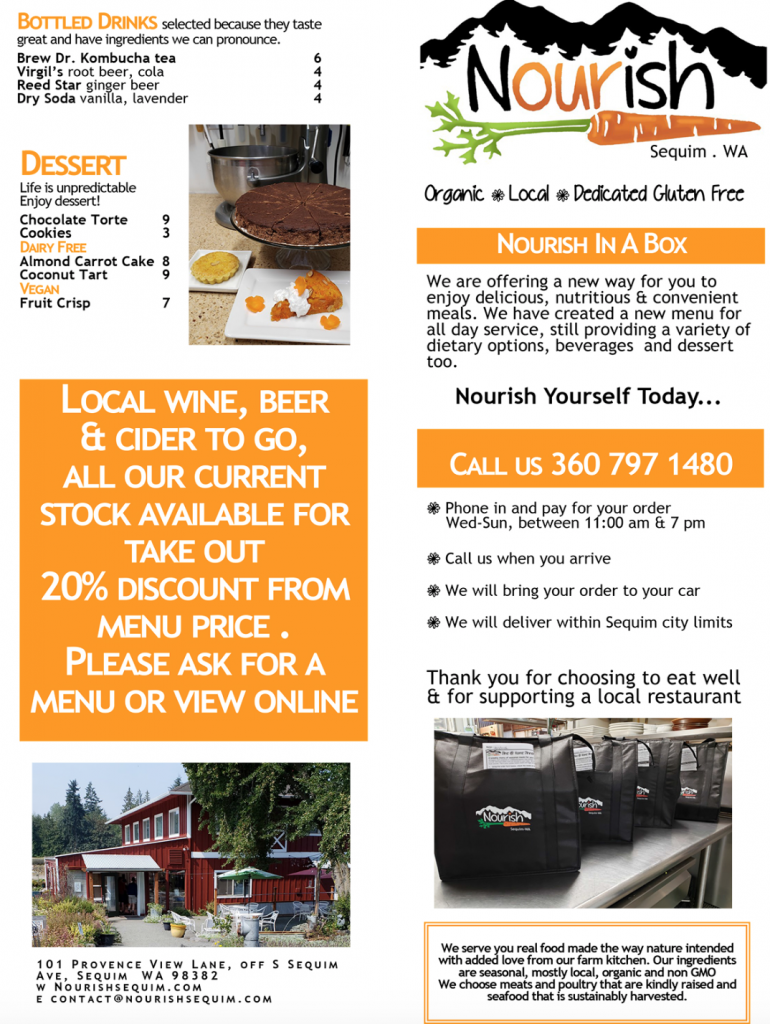 Our weekly Dine @ Home program is continuing as usual—menus are available weekly online. We make it easy for you—simply call in your order each Saturday and pick up it on Thursday—and provide your credit card information at time of order so payment is taken care of. By indicating your time of pick up, we will have your bag ready and can bring it to your car.
Dine @ Home is a program we have run for almost 7 years – for people who have always preferred to eat healthy meals at home, are not mobile, or are too busy to shop and cook etc. This program offers a new menu every week which is different from the restaurant menu. The primary benefit is that it provides variety, important for people who use this service for most of their meals.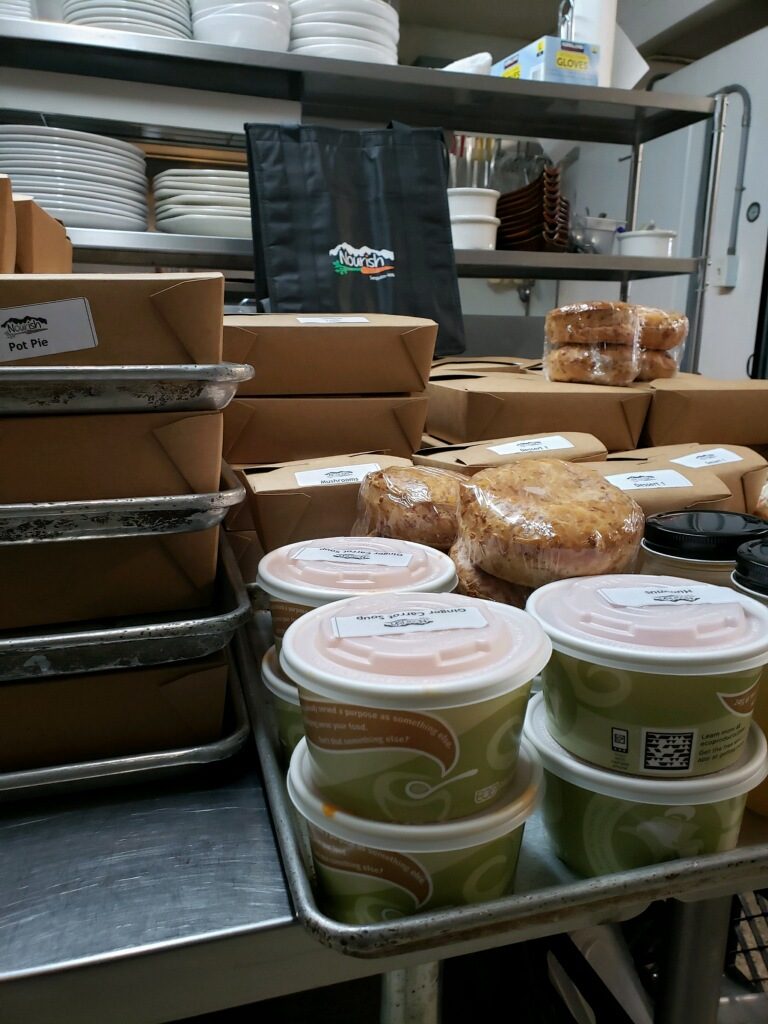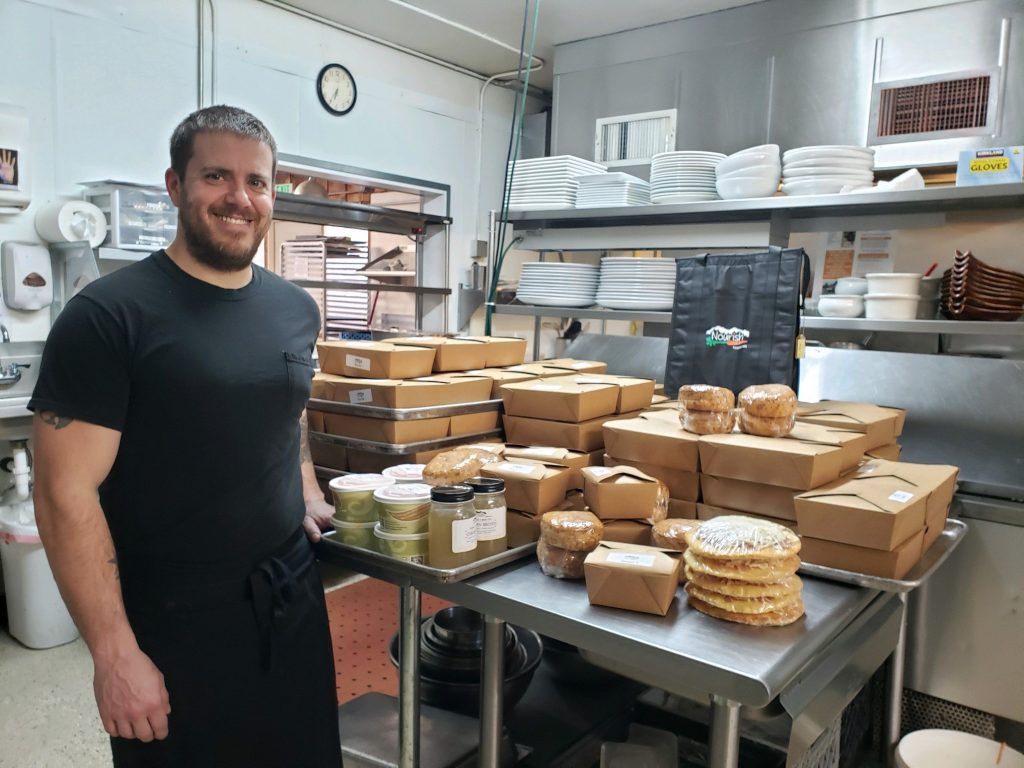 For now, we are only delivering in Sequim city limits at this time. Depending on the response to this new service method, we may be able to offer delivery options to a wider area soon.
This is a new way of doing business for us, and we will adjust and improve, once we get started. We appreciate your support through this unusual time. We are doing our best to keep our kitchen open and our staff busy.
We wish you good health and are happy you are helping yourself by eating real food.
Tanya and the Nourish Crew!