Nourish Growing, with Jahn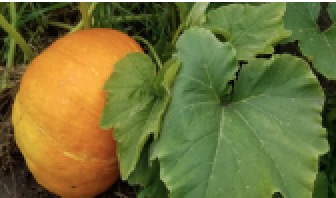 This is my first season gardening in Sequim and as October is ending and November is nearing, my soil is getting suddenly quite wet. I've spent the last few months wrestling a hundred feet of garden hose around the yard to feed my thirsty plants, and now mother nature is doing it for me. We are looking into the idea of a gravity-fed drip irrigation system. Our goal is to lower our use of water. We are super excited about this project and hope to be ready for next April. Stop by our herb garden under the Perry pear tree to see the cloche-style tops for our raised bed, which Dave has fabricated to keep our plants warm and extend our growing season. Our squash harvests have been abundant, with nearly three hundred pounds of winter squash from the garden pulled! Luckily, I only have to take them into the kitchen for them to be put to good use!
What's Cookin' in the Nourish Kitchen
The calendar tells us it is fall, yet we are still floating in cucumbers and tomatoes from local farms and our garden. Yes, we do have a lot of green tomatoes, but who doesn't love fried green tomatoes or spicy tomato chutney?! While we are hanging onto the flavors of summer we have also been busy preparing our fall menu. We will be using wonderful winter squashes that seem to grow so well here. Butternut Romesco, a dairy-free sauce that is oh-so-rich and delicious. Truffle cream sauce for the dairy lovers, bacon-wrapped pork loin, lollypop lamb chops and so much more… as well as the return of some old favorites like Bison Meatloaf.
Come in & taste our version of fall in the Pacific Northwest!
Happenings This Fall
As things start to slow down around the Peninsula and the leaves begin to fall we will be turning up the tunes. We have local musicians scheduled and special holiday and event meals in the works.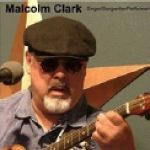 Malcolm Clark will be performing his smooth blues on Saturday, October 28th, from 6-8pm.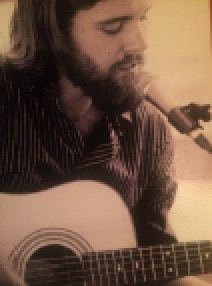 Local guy Jake Reichner will be here with his upbeat and great energy and perhaps even a Didgeridoo on Friday, November 17th, from 6-8pm.
Many of you have started to ask about our Fall menu and we are pleased to announce that it is finished and being served this week!
We have started taking reservations for Thanksgiving! We will offer three seatings this year. This day is served by reservation only and we do book up fast. You can call or email us to book your table! Parties of four or more will receive a discount, so invite a couple of friends.
New Fall Hours
Wednesday – Saturday
Lunch 11:30 – 2:30
Early Bird 2:30 – 4:00
Dinner 4:00 – 8:30
Sunday Brunch 11:00 – 2:30
Nourish is reinventing the week: this fall, Thursday will become the new Friday…
Thursday Night is Date Night at Nourish 
Every Thursday come and enjoy a 3-course meal for $20/pp plus selected half-price wine* 
Soup, salad or chef's choice appetizer
Choice of special entrée
and dessert
"Thursday night is destined to become the new Friday night in Sequim!"
Book your table NOW 360-797-1480! And remember, Date Night is for families too!