Rogue Creamery is dedicated to sustainability, service, and the art and tradition of creating the world's finest, organic, handmade cheese.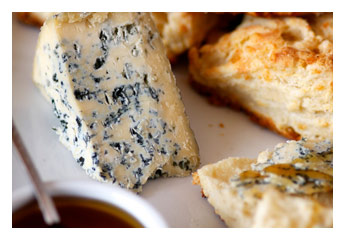 Inspired by a sense of place for 85 years, the award-winning Rogue Creamery draws from the beauty and flavors of Southern Oregon's Rogue River Valley to create eight handcrafted blue cheese recipes, cheddar cheese and TouVelle. Over the last half century, Rogue Creamery blue cheeses have received international acclaim. The certified sustainable whole milk used to make these original blues comes from Rogue Creamery's exclusive dairies along the banks of the rugged and scenic Rogue River.
Rogue Creamery dairy in Grants Pass is now USDA Certified Organic by Oregon Tilth. This certification represents the culmination of a dream to own and operate an organic dairy. Rogue Creamery has been a leader in quality assurance and is dedicated to holistic, organic, and sustainable make processes. Their commitment to quality without compromise ensures a consistently delicious and healthful experience.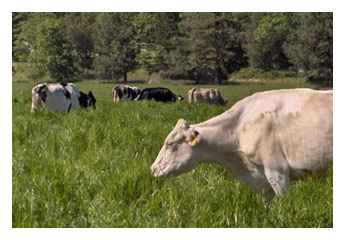 The creamery's local dairy features 68 certified organic grazing acres; both Josephine (location of Rogue Creamery dairy) and Jackson (location of Rogue Creamery make facility) Counties in Oregon are legislated GMO free. The dairy showcases one of only a few AMS (Automatic Milking Systems) in Oregon. Their cheese is made using practices that integrate three main goals: environmental health, animal welfare, and social and economic equity. All farming, processing, handling, storage and packaging facilities are audited by 3rd-party certifiers: ASI Food Safety, Oregon Tilth as well as federal and local regulators.
The creation of amazing cheese begins with cows grazing on flavorful local grasses and does not end until the final product, aged to perfection, lands on your plate.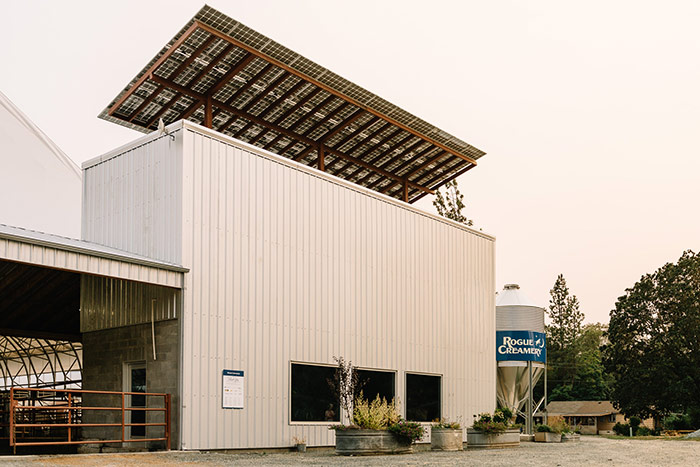 Visit Rogue Creamery
North Front St. (Hwy 99/ N.Pacific Hwy)
Central Point, OR 97502
541-665-1155
Monday thru Friday 9-5; Saturday 9-6; and Sunday 11-5
What to Expect
Home of the best blue cheese in the world, Rogue Creamery is the premier place to experience the flavors of Southern Oregon's Rogue River Valley and be part of the living history of this small cheese factory.
Food and Drink
• Plenty of Cheese Samples to taste
• Mind-blowing, solar powered, Grilled Cheese sandwiches
• The full line of Rogue Creamery Blues, Cheddars, and Curds
• Artisan Cheese and Salami from across the US and around the world
• Rogue Ales & Root Beer as well as Local Wine on tap- We fill Growlers
• Specialty foods and beverages from around the region and the world
• Cheese boards, cheese tools, and the best accompaniments; crackers, honey, jams, nuts, olives, and more
Education
• See the cheddar production room
• Learn about handmade cheese, pairings, wine, beer, and cider
• Regional, agricultural history since 1933
• Bring your group – field trips, car clubs, civic organizations welcome
Experience
• The best "Rest Stop" in Southern Oregon
• Park once for World Class Cheese, Wine, and Chocolate
• Real Food provisions for your picnic or excursion
• Crowd pleasing gifts for your hosts and families
Rogue Creamery is only closed for New Years, Easter, July 4th, Thanksgiving, and Christmas Day.