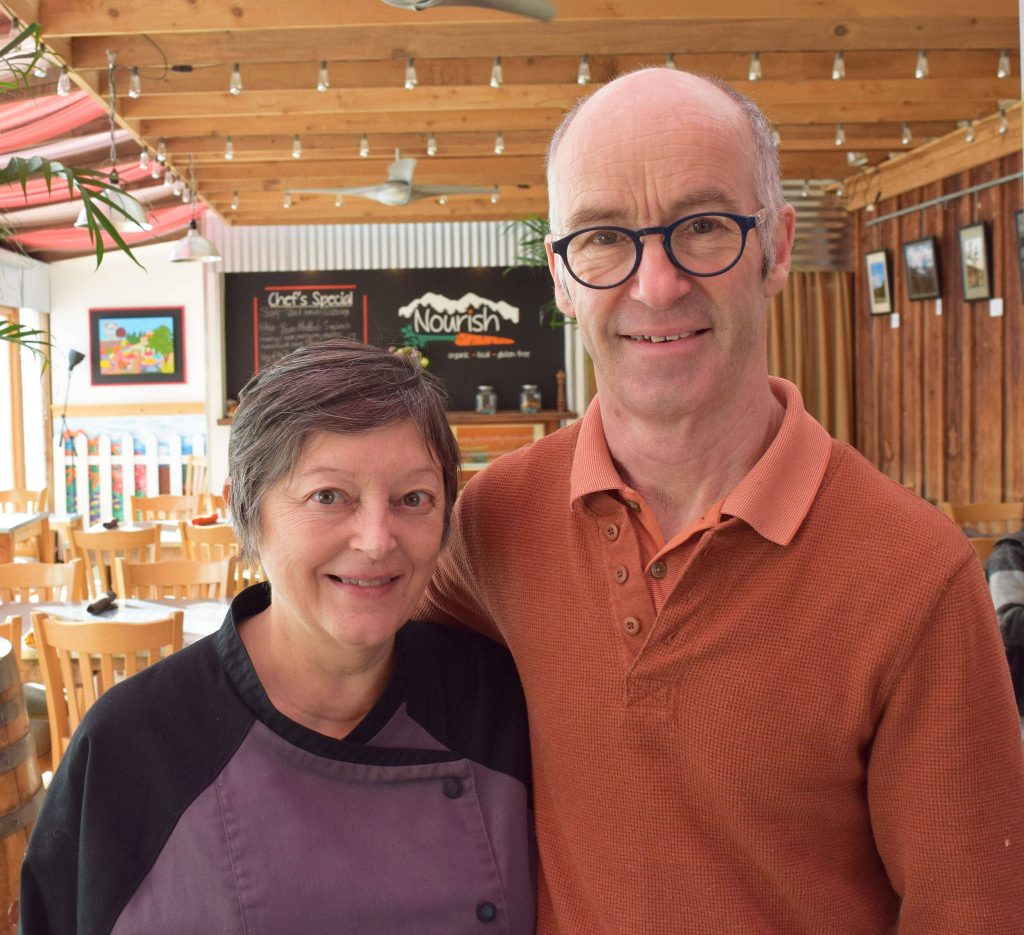 Tanya Rose, co-owner and chef of Nourish, dished up a cooking demonstration on King5's New Day Northwest daytime program on President's Day.
Rose said the history of the restaurant's location and its notoriety for being a gluten-free restaurant caught the producer's eye and she was invited to appear on the show.
On the show, Rose demonstrated — in about seven to eight minutes — how to cook a clam dish two ways and how to cook Nourish's signature gluten and dairy-free carrot cake.
Tanya and her husband David opened Nourish six years ago. The restaurant has been recognized for its locally-sourced, organic and gluten-free food, as well as the owners' dedication toward being a sustainable restaurant.
Read the rest of the article in the Sequim Gazette here.
View the New Day Northwest Replay here.