Nourish restaurant is a gathering place for families and friends, businesses and private groups. Our purpose and passion is to offer a relaxed environment where great food and genuine hospitality happens every day.
One of the most important and memorable elements of your catered event is the cuisine offered to your guests. At Nourish we provide catering menus using only the freshest and highest quality ingredients. Each year our vegetable and herb gardens provide us more of the fresh ingredients we use to create delicious meals for you. What we don't grow, we purchase locally from our neighboring farms and artisan food makers. The wine, ciders and beers we serve are also from here in the Olympic Peninsula. Nourish provides you with a truly local dining experience.
Our food values are the foundation for creating our seasonal menus. We serve mostly local, organic fare, 100% gluten free, avoiding GMO products. We serve to satisfy all your guests from vegan to carnivore.
Whether you are planning an intimate dinner or an elaborate celebration, our professional staff will help create an experience that you and your guests will remember long after the last bite.
Nourish is mobile too! We work with many local venues to bring great food to the location of your choice.
Your Event Is Unique!
The menus and prices on the downloadable PDFs, serve as a guide to help you determine what style of catering best suits your vision of your event.
Prices do not include venue rental, alcohol, labor, service fees, gratuity or sales tax.
With each menu is also the suggested style of serving, or the type of event our venues are best suited to. Menus use seasonal, locally available ingredients and therefore are always subject to change or substitution. All menus are adaptable and any can be served at Nourish or off-site.
Let's get started…
With the help of the questionnaire, sample menus and phone or in-person meetings, we help you decide the food, beverages and style of service that will best suit your needs. This is how the process will flow.
We will gather your requirements from you.
You will receive a detailed estimate for your review.
When you are satisfied with the estimate, you will receive a simple contract.
You sign the contract and pay 50% of the fee to reserve our services.
Before your event date, you confirm headcount and we make any final changes.
If any of the changes affect the catering fee, we will issue a revision to the contract.
You pay the balance at this time. You can pay us with cash, check or credit cards.
Note! Payment with a credit card adds a 3% fee.
Our dining room accommodates various seating options:
50 seated dining
70 served buffet
100 standing party
The Bell Room upstairs is our private event room and it offers a perfect setting for your party or business meeting, with flexible seating plans:
50 banquet seating
40 classroom style
30 conference meeting
60 row seating (lecture)
Garden Party, BBQ?
In the summertime we offer you unique garden dining experiences. Nourish Chefs will cook for your BBQ of 30 or for your intimate gathering of 8.
We offer rental of linens, dishes, glassware and silverware to events we cater.

Weddings
A wedding is a tradition unique to every bride and groom. With so many big decisions and little details to attend to, Nourish can ease the process, guiding you in designing a delicious menu to personalize your celebration from first idea to final detail. Our wedding catering services can accommodate any size, theme, or individual requirements. Our chefs work with you to create a wedding menu inspired by your particular love story. All menus will follow Nourish's philosophy of using only the freshest, seasonal ingredients from our local farmers.

Corporate Events
Whether your corporate gathering is an annual fundraising dinner, a lunch or dinner meeting, a company BBQ or holiday event, Nourish has menus that match your budget and your appetite. Themed meals, individual plated service, food stations, and box lunches are all available for either drop-off or full-service catering for your corporate events.

Private Dinner Parties
Are you planning a private party or celebration? Nourish's expert catering staff will assist you by creating the perfect off-site party, at any private venue or business. Nourish is here to assist your event manager with a variety of menus, or work with our Chef to create one designed especially for your event, using only the freshest and highest quality ingredients.

Memorials
When losing a friend or relative, Nourish understands you have many things to take care of. We help you honor and celebrate the memories of your loved one and relieve the pressure of choosing finger foods or plated dinners at a time when you have so many decisions to make.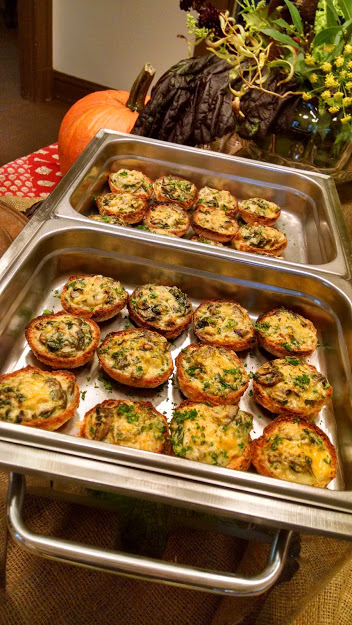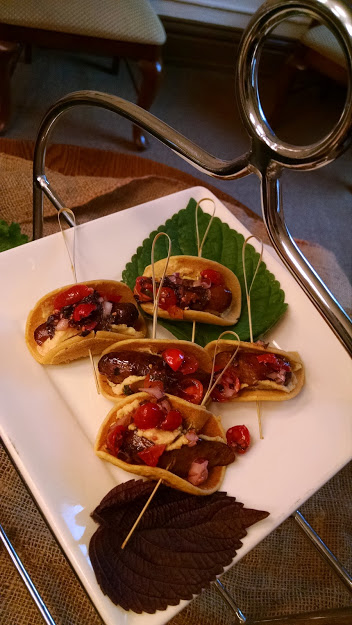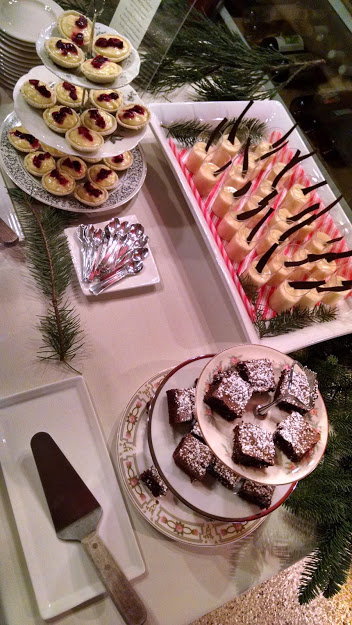 ASPCA-EatREAL
We are committed to sourcing all our chicken and lamb from farms that achieve an animal welfare certification recognized by EatREAL and the ASPCA® Shop With Your Heart program by 2019. Furthermore, we will continue to support improved conditions for farm animals. To that end, we will continue to source all our chicken from Global Animal Partnership (GAP) certified farms as GAP evolves its program standards and make sure our birds are processed using CAS (which is widely hailed as more humane) by 2024.
THE GIFT OF NOURISHMENT
We offer gift certificates for any of our services. These can be purchased by calling 360 797 1480 or stopping by. We suggest you call during open hours and for faster service avoid lunch and dinner times. We will mail certificates to you or to the recipient.