First of all, a BIG thank you to our patrons who have continued supporting Nourish by participating in our Dine at Home program, ordering takeout, or donating to our 'Meals for Medics' fundraiser. Because of your ongoing support and generosity, we are still here!
Now on to the exciting news — we will be opening our doors for dinner beginning June 11th. Due to the "new normal" Nourish has been thoughtfully remodeled to ensure customer comfort and safety.
We are trying to stay with our general business values of limiting our footprint, but at this time are required to adopt single use items for many dining room functions. Please help us minimize waste by keeping your menu or using the online menu. All the paper products we are using are compostable. Our food is still purchased and made with the same values of seasonal, organic and local when we can. We are still growing produce in our gardens.
In the dining room, we now have five tables for seating instead of eleven. Rather than table service, we now have counter service, although servers will still deliver your meals. Large dots on the floor will help every stay the requisite 6-feet apart.
Click any image to view large
Our wine selection is now easily browsed, wines by the glass are printed on a single-use menu and our cellar offerings are racked for you to select from. To encourage purchase, we have reduced normal restaurant mark-up considerably. We are still fully licensed and serve cocktails – our lounge is closed both for regulatory compliance and because we are remodeling it for opening in the fall. We have Nourish merchandise for sale, much of which is created with or by local artists.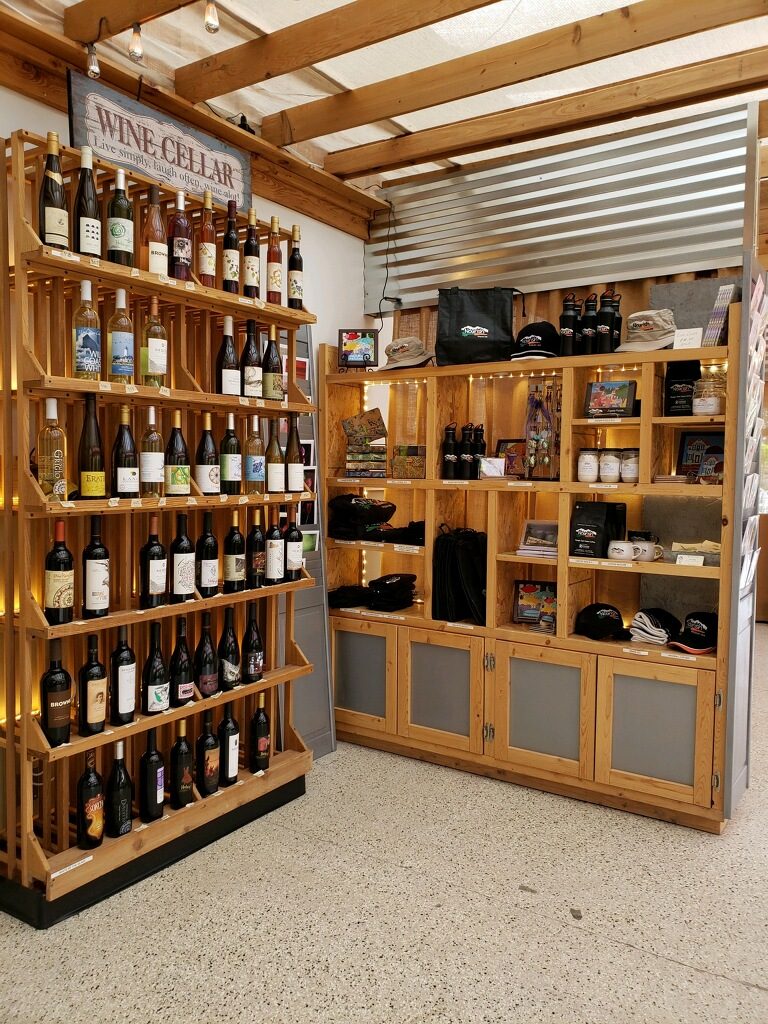 To start, dinner hours will be Thu-Fri-Sat, 4:30-7:30pm. Depending on the response and comfort of our diners, we hope to add additional hours/days down the road.
And more exciting news — we will be opening our doors for lunch beginning June 18th. To start, hours will be Thu-Fri-Sat, 11:30-2pm. Again, we'll see how it goes and hopefully add hours/days in the near future.
Takeout will continue to be available Thu-Fri-Sat, 4:30-7:30pm. The takeout menu is available online. Our Kid's Menu is also available for takeout.
Dine at Home will continue to be offered, with an ever-changing weekly menu. We have greatly expanded our bakery and pantry offerings, you can check out what's available on our website.
Since we can't serve you in our lounge, we have prepared cocktail kits for you to enjoy a craft cocktail at home. We look forward to adding additional kits to the menu.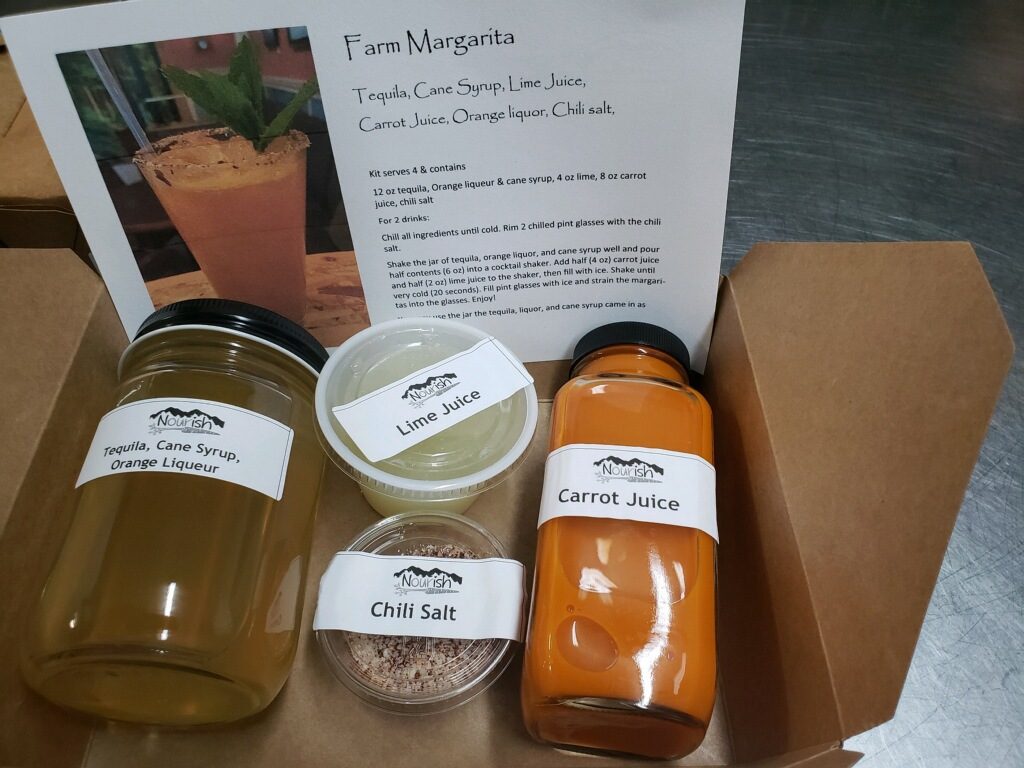 Our primary goal is to meet customer needs while keeping our diners and staff safe and healthy. As we slowly roll out new offerings, we will revise and adapt as we learn what is working and what isn't. The best way to keep up with what's going on at Nourish is to visit our blog often, sign up for our newsletter (signup under the green banner "Get Nourished" on our home page), and/or follow us on Facebook.
Thank you for your continued patronage. We look forward to seeing you soon.
In gratitude,
Dave and Tanya Rose