The soups, sauces and condiments you love from the Nourish kitchen are now available to order
All items require refrigeration and as they have no preservatives. They should be used within 5 to 7 days.
Please allow 24 hours for orders.
Pear Cider Vinaigrette
8oz bottle (DF/vegan)  $8
Creamy Herb Dip
8 oz tub $10
Pumpkin Spiced Cashew Cream Sauce
8oz  (DF/vegan) tub $15
Tahini Cream
8oz  (DF/vegan)  $16
Carrot Ginger Soup
12oz  (DF/vegan)  $8
Organic Chicken Stock
16 oz (DF ) $10
Organic Fish Stock
16 oz  (DF)  $10
Pickled Onions
8oz tub (DF/vegan)   $8
Pickled Beets
8oz tub (DF/vegan)   $8
Crème Fraîche
8oz tub  $12
Garbanzo Bean Curd Tofu
6oz  (no soy, DF/vegan)  $10
Hummus
8oz tub (DF/vegan)  $8
Seasonal Shrub Concentrate
8oz (makes 64 oz diluted)  $12
At Nourish, delicious flavors and beautiful plates are balanced with nutritional and environmental awareness, served in an inviting atmosphere to create an intentional dining experience. We grow our own produce as well as purchasing directly from local farmers, fishermen, foragers, artisans and ranchers to source the best ingredients possible with which we create our menus. We make everything in our dedicated gluten-free kitchen and our menus change frequently, with the seasons.
PRICING AND MENU OFFERINGS MAY DIFFER FROM WHAT IS SHOWN HERE
Serving real food made the way nature intended with added love from our farm kitchen
Our ingredients are seasonal, mostly organic, seasonal, local when available and non GMO
We choose meats and poultry that are kindly raised and seafood that is sustainably harvested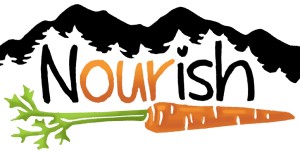 Address
101 Provence View Lane
Sequim WA 98382
Hours
Thursday, Friday, Saturday, Sunday:
11:30am – 2:30pm
4:30pm – 7:30pm
Monday: CLOSED
Tuesday: CLOSED
Wednesday: CLOSED