We are a team of people who have been drawn to each other to make their individual dreams a reality
Equally passionate about serving delicious food, growing organic food, sourcing from local growers and providers who care about their products and follow organic processes, we are all having fun creating a healthy, sustainable, community-fueled environment.
The Bell House
Nourish Sequim shares the same location as Bell House Farm, in fact the restaurant was built by one of the former owners of Bell House about 20 years ago. Bell House itself was one of the first houses built on The Olympic Peninsula, in about 1880.
An Englishman named John Bell, a young man of about 26 was indentured to The Hudson Bay Company, however he managed to 'escape' apparently he stole a small boat and headed across the Straits of Juan de Fuca and landed somewhere along the coast north of what is now Sequim.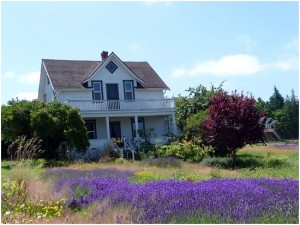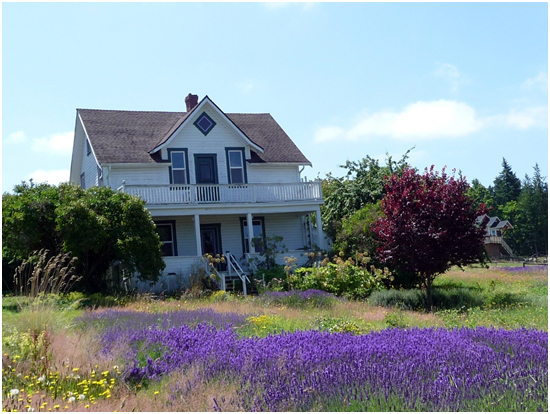 He liked what he found here, which can't have been much! He filed a Land Claim in 1866 and was granted 150 acres, though it took 4 years to get it (not much has changed in bureaucracy in all that time) Here he built Bell House, hence today's name for the location Bell Hill.
John married a Scottish girl named Sarah Anne and they had the first registered wedding here. They raised five children. It became known locally that 'Travelers would always find a warm welcome and a good meal at Bell house' and at Nourish we aim to continue that tradition and hope many will come and experience John and Sarah's legacy.
Bell House was one of the first locations for the renowned Lavender Farm tours that Sequim has become famous for. It was also the first – and oldest – herb farm in the state of Washington.
Nourish is rejuvenating the gardens, growing herbs and other produce on the land surrounding the farm and restaurant. The gardens offer many examples of edible plants and herbs, beautifully identified with signage by local botanical artist Iris Edey. Take a look at different methods of organic growing and have a chat with the gardener.
Come walk in the gardens, enjoy the views and experience the freshest and best bounty the northwest has to offer.
Our Gardens
Built in 1880 by Englishman John Bell, the Bell House has been a Sequim landmark for over 100 years. With only seven owners since it was constructed, remarkably, the home has maintained its original integrity. In the 1960s, Karman and Don McReynolds, with their daughter Toni, developed the property into one of Washington's oldest herb farms. Toni, a passionate cook, and her husband Terry added a restaurant in 1992 to showcase some of the herbs and vinegars in her recipes. Toni helped develop the family business and became one of the founders of Sequim's Lavender industry. The Stachurskis, who later owned the farm and restaurant, carried on the tradition of growing lavender and herbs. In 2013, Dave and Tanya Rose fell in love with the historic old house and have begun the process to renovate it back to being a grand homestead, as well as to give the restaurant a new identity and to renew the gardens and propagate herbs.
Although the Roses consider themselves the catalyst for Nourish, it is the people of Sequim who are adding to the vision of creating a restaurant and garden, as a center of family wellness.
What better place, than a garden, to enjoy a meal with your family?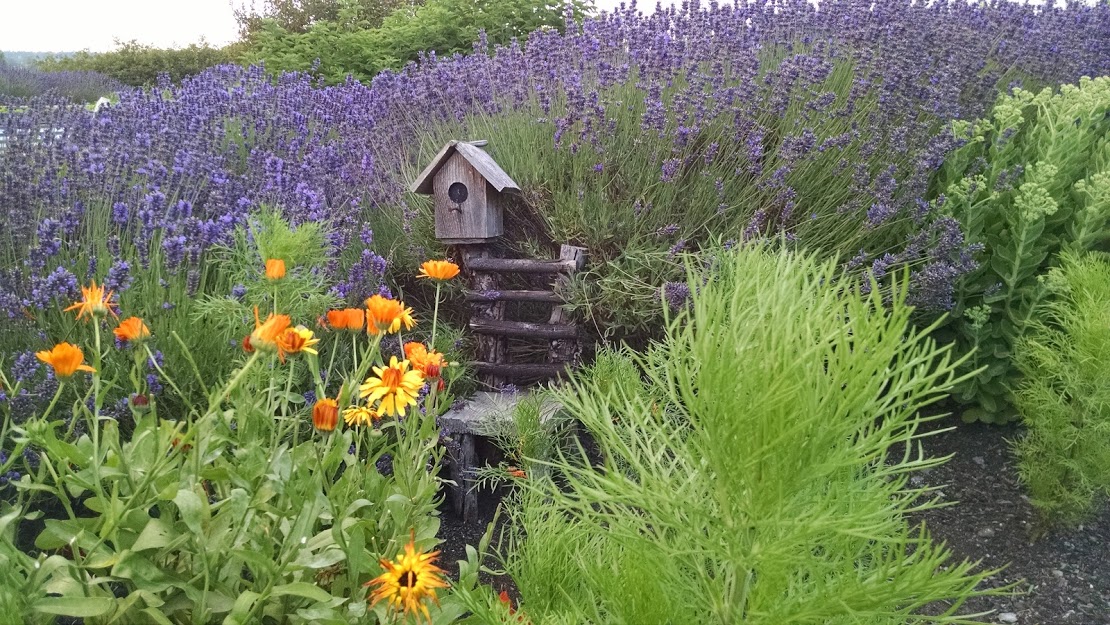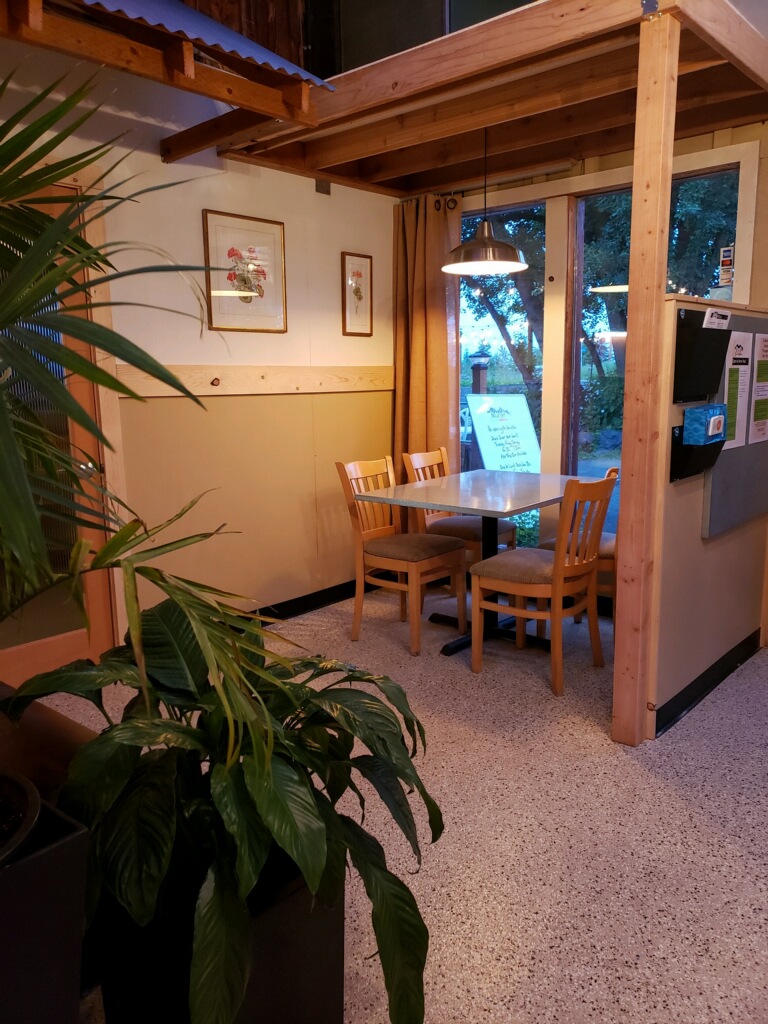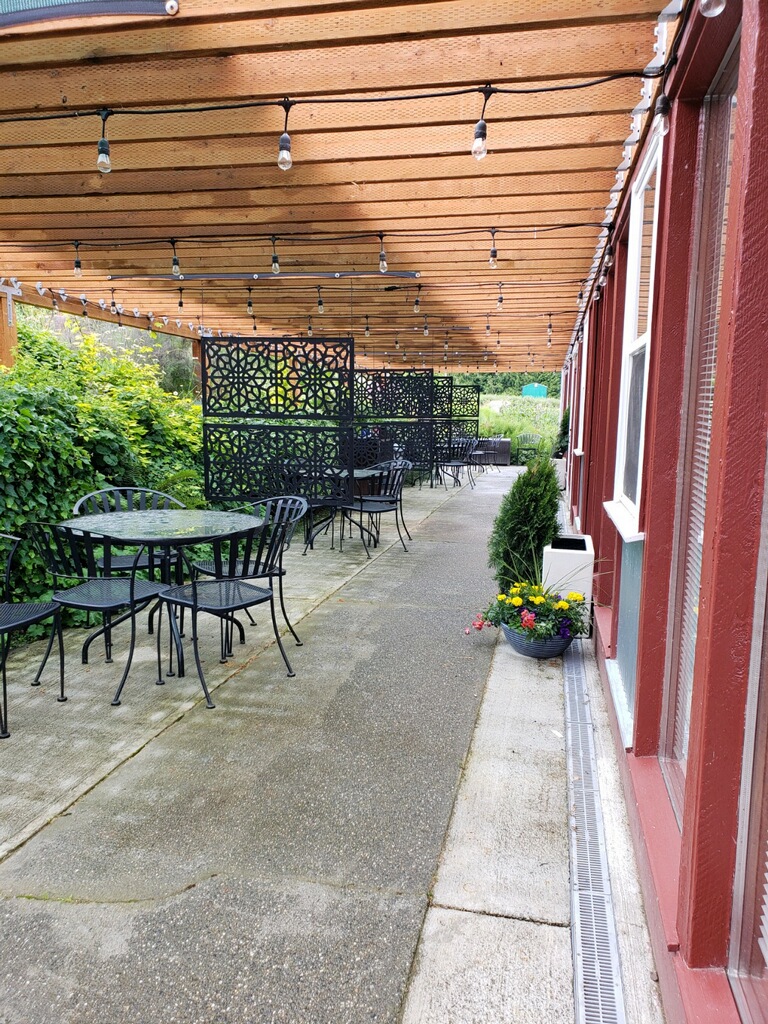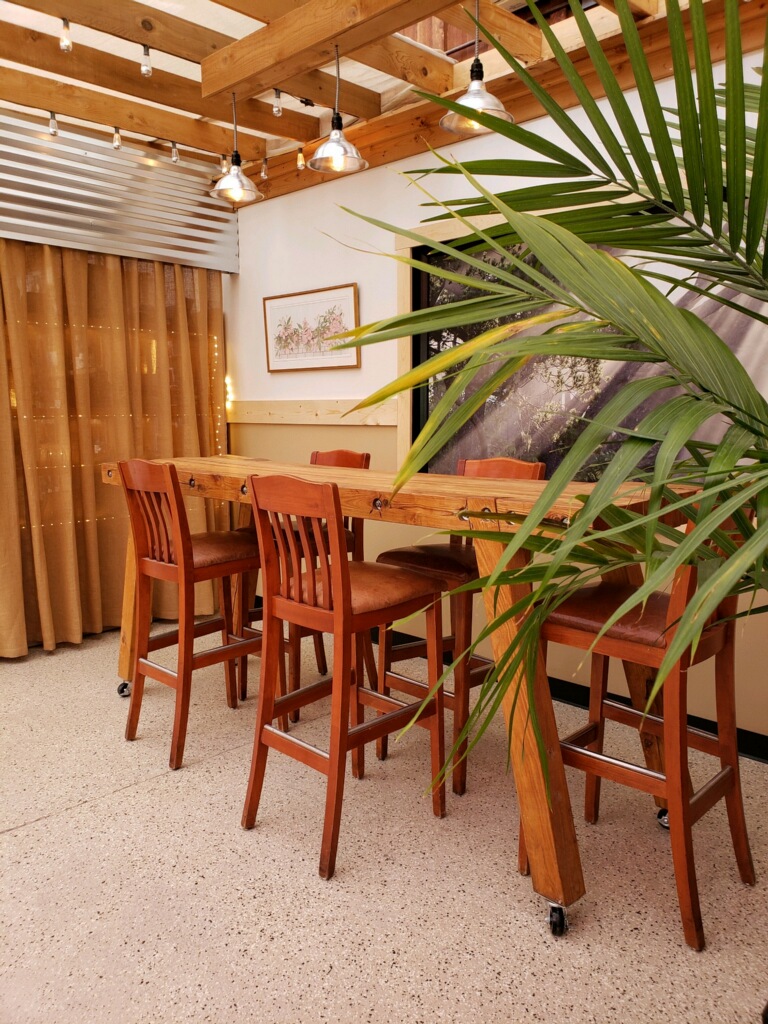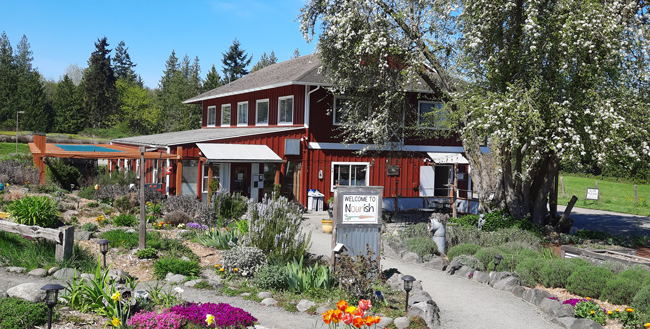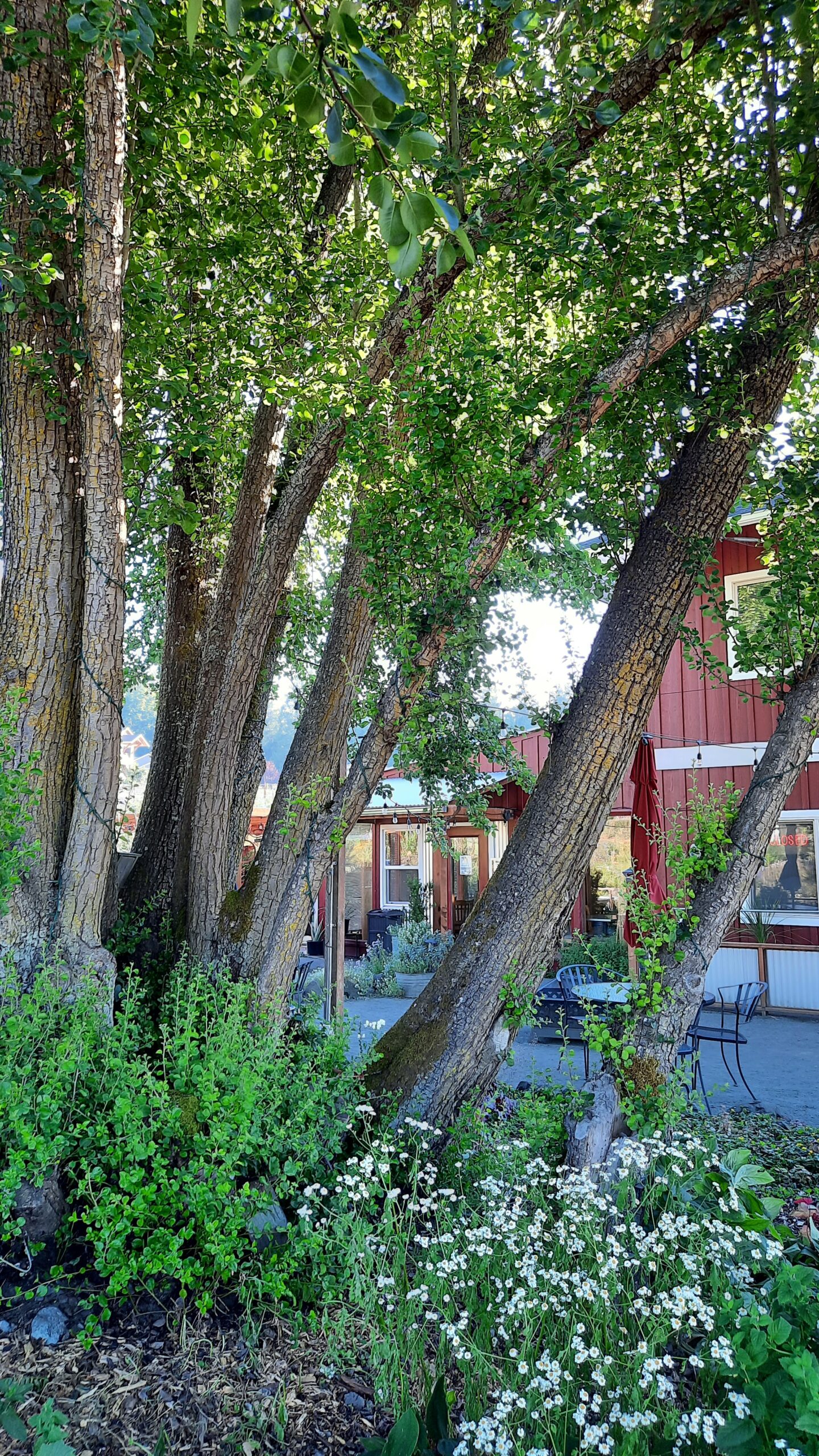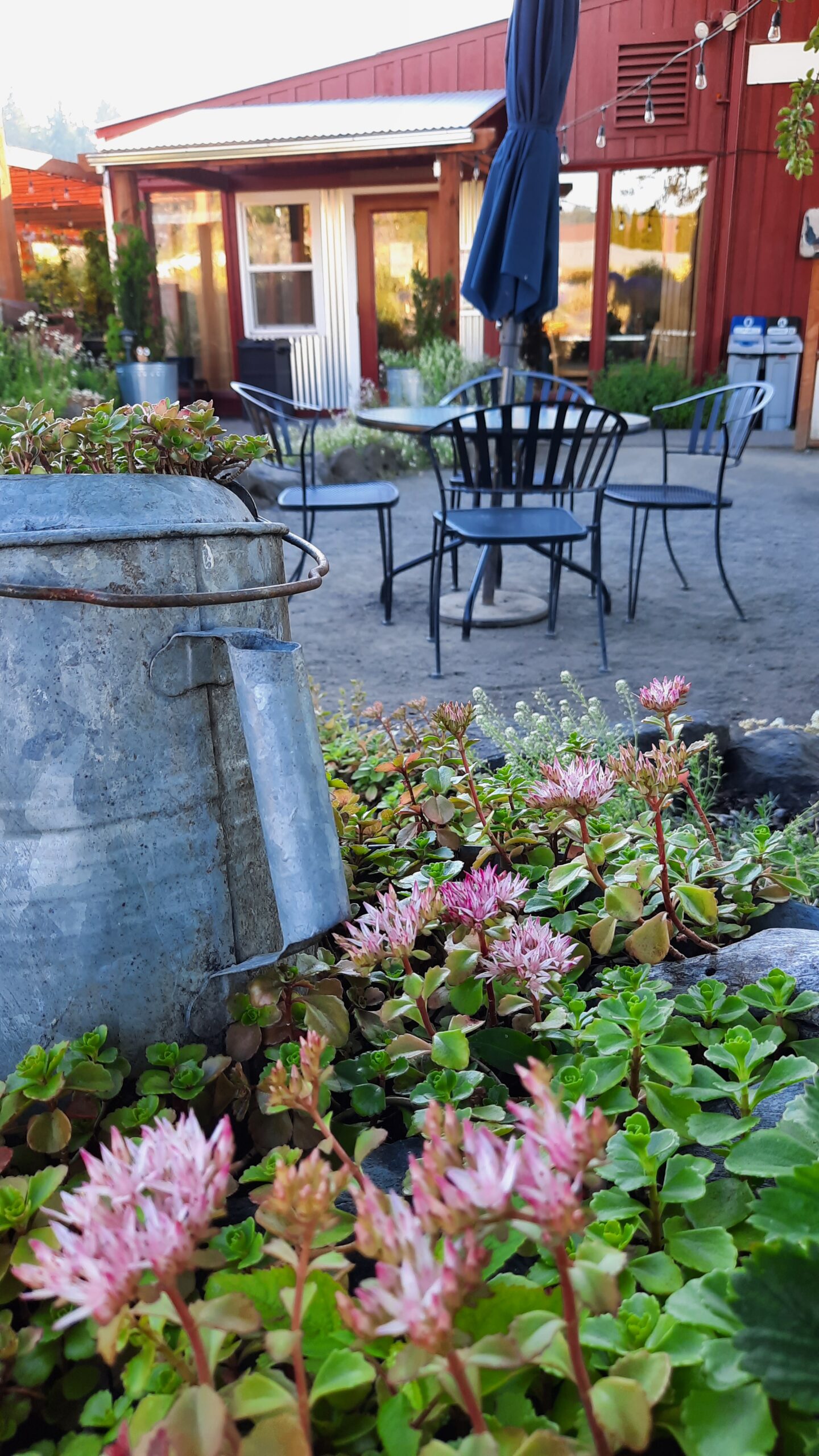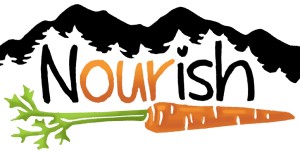 Address
101 Provence View Lane
Sequim WA 98382
Hours
Thursday, Friday, Saturday, Sunday, OPEN 5:00pm – 8:00pm

Monday, Tuesday, Wednesday: CLOSED
RESERVATIONS RECOMMENDED