EAT NOW
Dine-In or Take-Out

dinner

THU-FRI-SAT-SUN  5:00 pm – 8:00 pm
Reservations Recommended
Next Supper Club Thursday Feb 9th
3-Courses $42
ONE
Soup: Cream of Tomato , Parmesan crisp
Salad: Spinach, orange red onion, orange champagne vinaigrette (V/DF)
TWO
Rockfish Piccata, lemon, white wine, capers, rice
Lamb Burger, leek cream, caramelized onion, potato wedges
Reuben Bratwurst, cheese bun, Swiss cheese, sauerkraut, potato wedges
Coconut Cream Green Curry, rice noodles, vegetables
THREE
Coconut Panna Cotta
Chocolate Layer Cake
Seasonal Fruit Crisp (V/DF, nut free)
Weekend Dining
Friday Feb 10th, Saturday Feb 11th, Sunday Feb 12th
3 courses $68/pp
(choose one of each course)
ONE
Leek & Potato Soup, chopped herbs
Smoked Beet & Chevre Salad, arugula greens, orange champagne vinaigrette, pepitas (V/DF no cheese)
Wild Shrimp Tartlet, red pepper cream, arugula
Mushroom Port Pate, pickled vegetable, crackers (V/DF)

TWO
Lamb Chop, honey mustard truffle, sauteed fingerling potatoes, vegetable
Turkey Breast Roulade, apricot, caramelized onions, molé, orange polenta, vegetable (DF)
Savoy Cabbage Wrapped Rockfish, sesame, ginger, miso, rice, vegetables
Wine Braised Mussels, leek Dijon cream, rice
Pasta, Pumpkin & Cashew Cream, balsamic roasted Brussels sprouts, red peppers, herb & pumpkin seed pesto (V/DF)

THREE
Coconut Panna Cotta
Orange Curd Trifle
Seasonal Fruit Crisp (V/DF, nut free)
Triple Ginger Cake
Red Wine Pours
6oz 13  |  9oz 18  |  Bottle 39
Pinot Noir, Brave Cellars 2016, Less Traveled, Momtazi Vineyard, Willamette Valley, OR
---
6oz 14  |  9oz 19  |  Bottle 42
Syrah, Entiat Wines 2019, D D Vineyard, Columbia Valley, WA
White & Rosé Wine Pours
6oz 13  |  9oz 18  |  Bottle 39
Pinot Gris, Belle Pente Winery 2016, Willamette Valley, OR
---
6oz 13  |  9oz 18  |  Bottle 39
Chardonnay, Left Coast Cellars 2019, Willamette Valley, OR
---
6oz 13  |  9oz 18  |  Bottle 39
Rosé, Dowsett Family Winery 2021, Becklin Vineyard, Willamette Valley, OR
Bubbles & Dessert Wine
Sparkling wine, Ilahe Cap Fizz, Willamette Valley, OR  187ml 13
Sparkling wine, Ago Sparkling White 2021, Columbia Gorge, WA  750ml 49
Ruby port, Whidbeys Washington Port, Columbia Valley, WA  3oz 8
Beer & Cider
Finnriver Ciders 16.9oz bottle  15
Port Townsend Brewery  13
Ghostfish 11oz  7   22oz  15
Pfriem 8
Aslan  7
Bravus Craft Non Alcoholic  7
Craft Cocktails
Our bar focuses on Northwest spirits with both modern and classic cocktails crafted for your enjoyment, featuring our house-made syrups, & cordials. Sip on a craft cocktail when dining in or add it to your to-go order. See our current offerings.
Coffee, Tea & Kombucha
Sequim Spice & Tea  Black, Green & Herbal
Pot for one 5   Large pot to share 8   Iced Tea 4
Rainshadow Coffee Dark Blend
French Press 8  Mug Drip coffee (includes refills) 4
Dr. Brew Kombucha  5.5
Housemade Sodas & Shrubs
Rotating seasonal flavors 9
Pasta Butter & Parmesan Cheese $13
Chicken Quinoa Nuggets (DF)  $13
ground organic chicken, garlic and quinoa formed into a nugget and baked, creamy herb dip or ketchup (DF) served with root veg chips
Fish Taco (1)  $13
corn tortilla, greens, creamy herb dip or ketchup (DF), served with root veg chips
Cheese Quesadilla $13
Served with root veg chips
Complimentary Chocolate Chip Cookie (V/DF)
At Nourish, delicious flavors and beautiful plates are balanced with nutritional and environmental awareness, served in an inviting atmosphere to create an intentional dining experience. We grow our own produce as well as purchasing directly from local farmers, fishermen, foragers, artisans and ranchers to source the best ingredients possible with which we create our menus. We make everything in our dedicated gluten-free kitchen and our menus change frequently, with the seasons.
PRICING AND MENU OFFERINGS MAY DIFFER FROM WHAT IS SHOWN HERE
Serving real food made the way nature intended with added love from our farm kitchen
Our ingredients are seasonal, mostly organic, seasonal, local when available and non GMO
We choose meats and poultry that are kindly raised and seafood that is sustainably harvested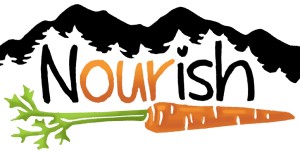 Address
101 Provence View Lane
Sequim WA 98382
Hours
Thursday, OPEN 5:00pm – 8:00pm
Friday, OPEN 5:00pm – 8:00pm
Saturday, OPEN 5:00pm – 8:00pm
Sunday, OPEN 5:00pm – 8:00pm
 
Monday, Tuesday, Wednesday: CLOSED
RESERVATIONS RECOMMENDED