Catering Your Event is Our Privilege
Nourish Catering
As with our restaurant, our catering focuses on fresh seasonal, organic ingredients, sustainably harvested meats and fish. We make everything from scratch in our dedicated gluten-free kitchen. We offer a range of menus and are well versed in preparing food for vegan, dairy free and allergy restricted diets.

Fireside Room
The Fireside Room is our private dining room. With a maximum capacity of 16 guests, it is the perfect setting for an intimate gathering.
We can arrange tables in a few different ways depending on your needs.
long table, conference, class room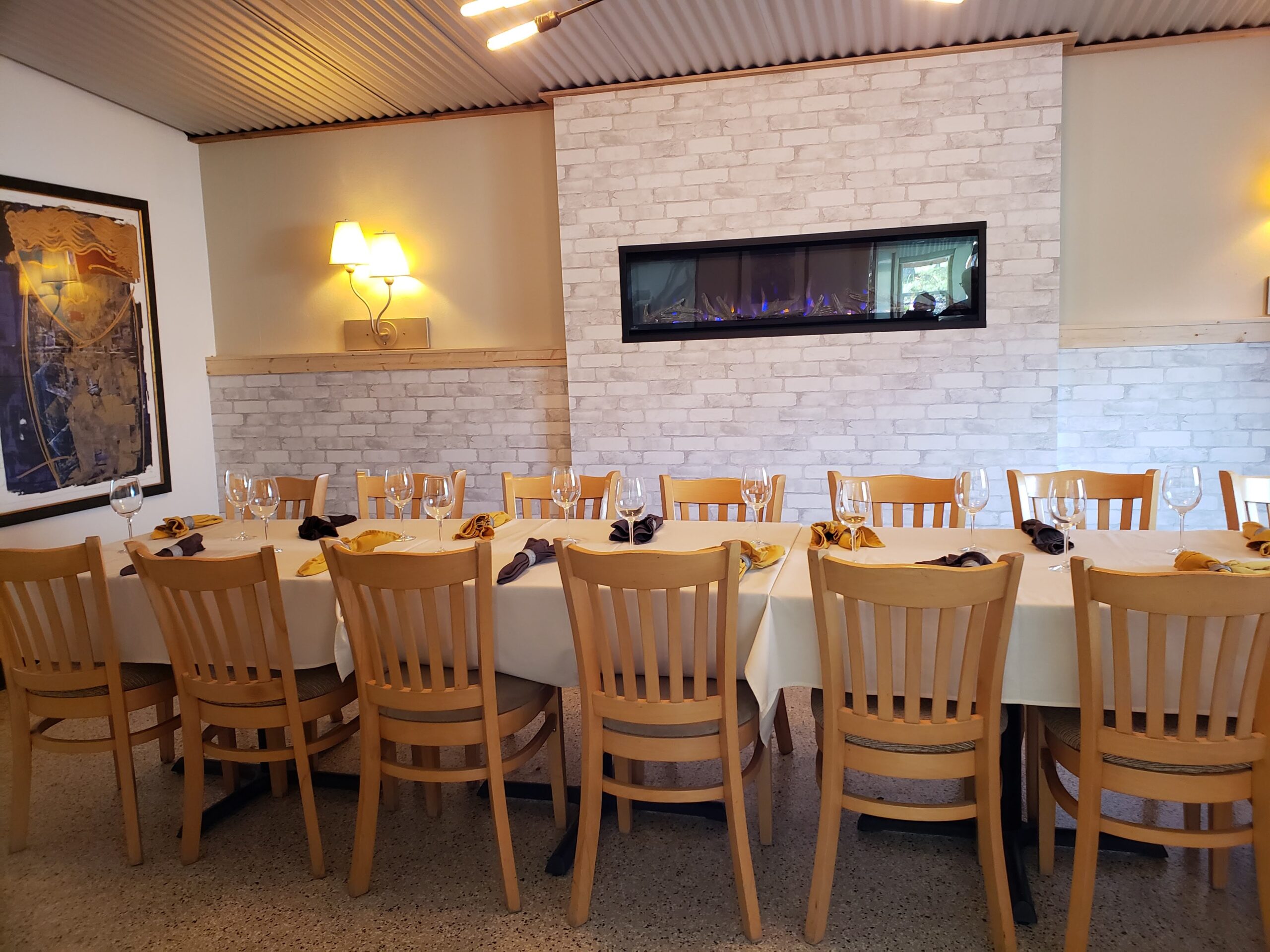 Off Site
We can prepare food for you to pick-up or we may be able to arrange delivery. Depending on your location food can be hot and ready for you to serve or chilled with reheating and serving instructions. Currently, we do not provide catering staff. 
Catered food costs are estimated based on choice of menu and number of people and delivery costs. We have plates, silverware, wine glasses available for rent for up to 40 people. We do not rent table linens.

Rent the Restaurant
You can reserve the whole restaurant as your private venue. We will prepare a prearranged menu and serve you. We can cater a 50 person seated party or a 75 person cocktail style event. There will be a minimum charge for use of the facility, all of which will be credited towards the payment of food and beverages.
Rates vary depending on the day of the week and the time you require the facility. Food and labor costs are determined based on the menu and service required.
TO MAKE A RESERVATION OR RECEIVE AN ESTIMATE
Please email contact@nourishsequim.com and provide date, time, event, number of guests, meal preference and budget.
We look forward to helping you create your special event.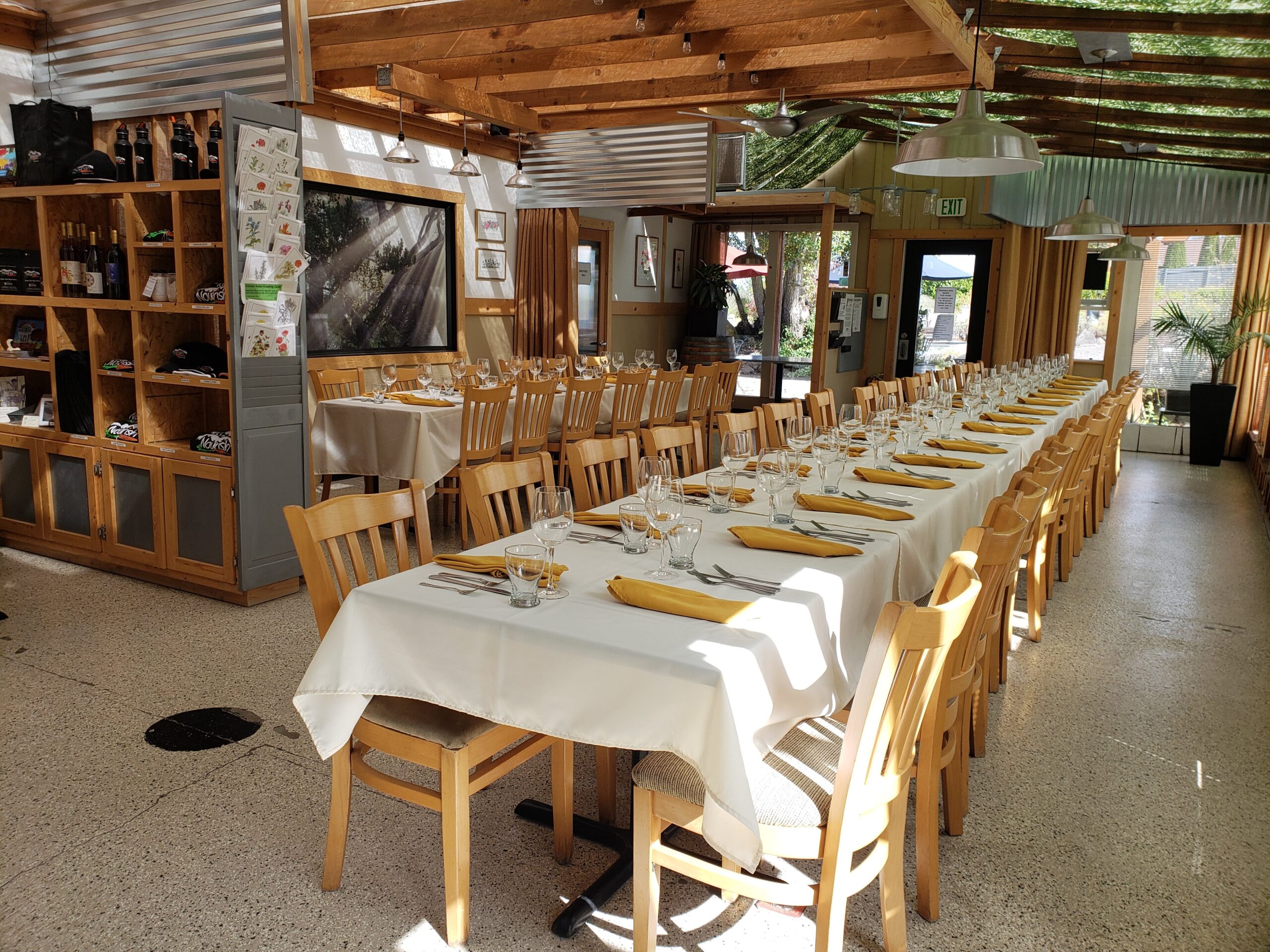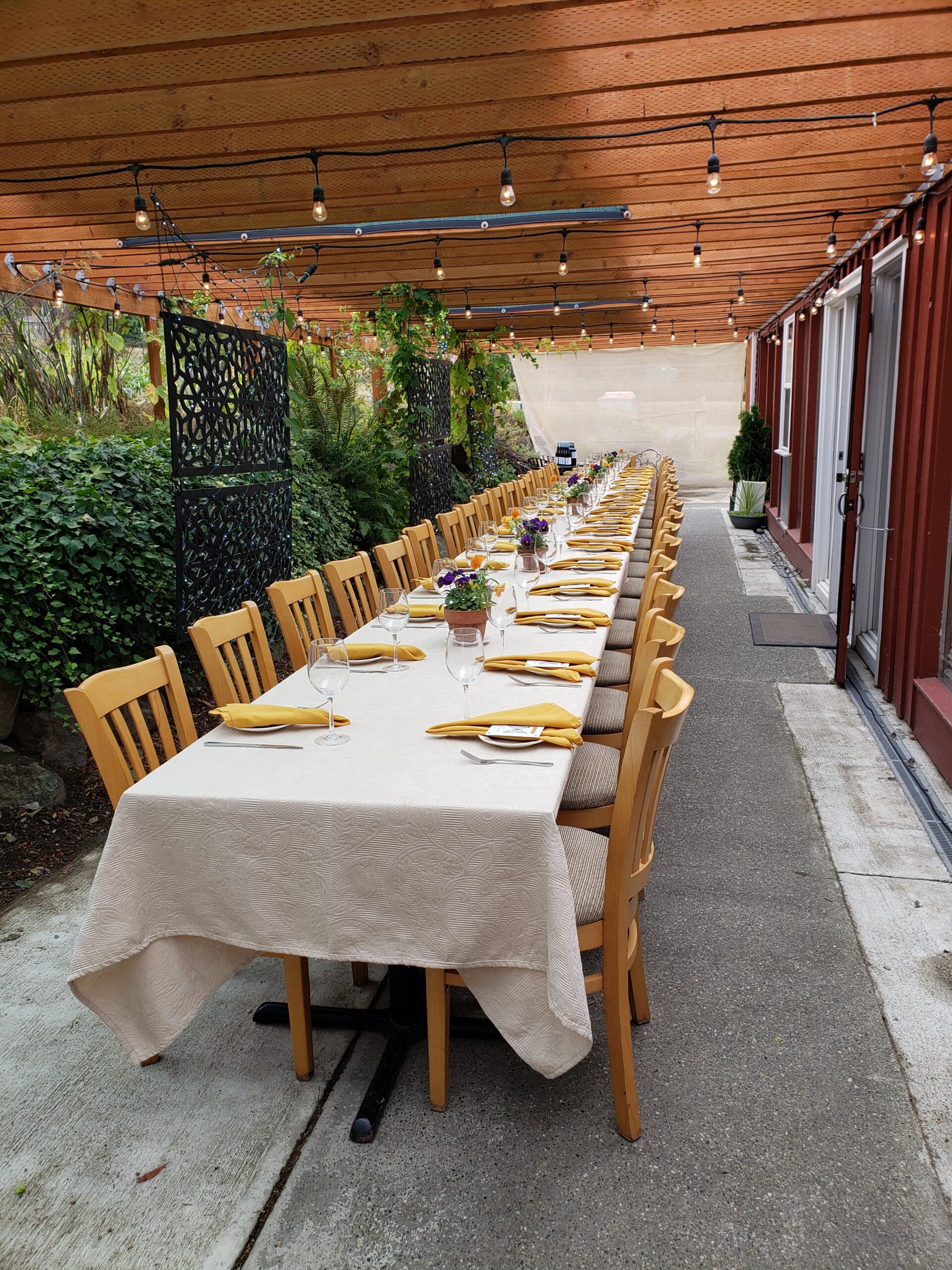 Menu Options
We customize menus to fit your vision for your special meal also based on the produce and proteins available at that time of year. We have some representative menus to provide a starting place for discussion.
Example of Catered Summer Dinner
Cocktail Hour
Caprese skewers
Smokey blue cheese dip with almond crackers
Roast mushroom hummus with vegetables and socca bread (vegan/dairy free)
1st Course
Garden Salad with seasonal berries with lemon herb vinaigrette
Choices of Entrées
with choice of topping/filling plus 2-sides
Flat Iron Steak with choice of topping 
chimichurri sauce, caramelized onion & blue cheese or miso butter & shiitake mushrooms
Seared Salmon with choice of topping 
chimichurri sauce, fresh berry salsa or lemon tarragon butter
Pork Roulade – Loin of pork stuffed rolled, roasted and sliced
filled with choice of
olives, tomato, feta,
or herbs, caramelized onions, almonds, berries,
Vegetable Loaf of legumes and vegetables, roasted and sliced
served with either marinara sauce, chimichurri sauce or cashew cream
Sides
Sweet potato pave
Potatoes tossed with herbs olives & sundried tomatoes (DF/V)
Lemon & herb rice (DF/V)
Summer roasted vegetable medley
Green beans with blistered tomatoes
Succotash of corn, tomato, beans, peppers
Dessert Choices
Almond Carrot Cake (Dairy free)
Chocolate Torte
Coconut Dream Cake with berries (Dairy free)
Cardamom Layer Cake with chai buttercream (Vegan Dairy free)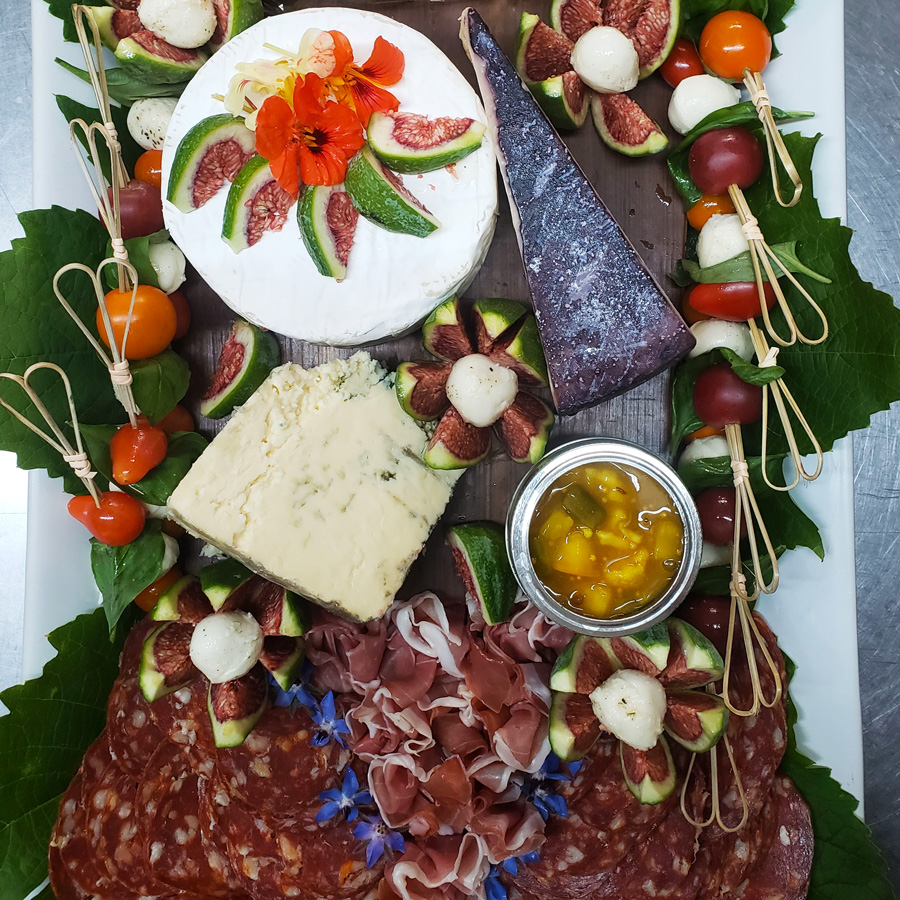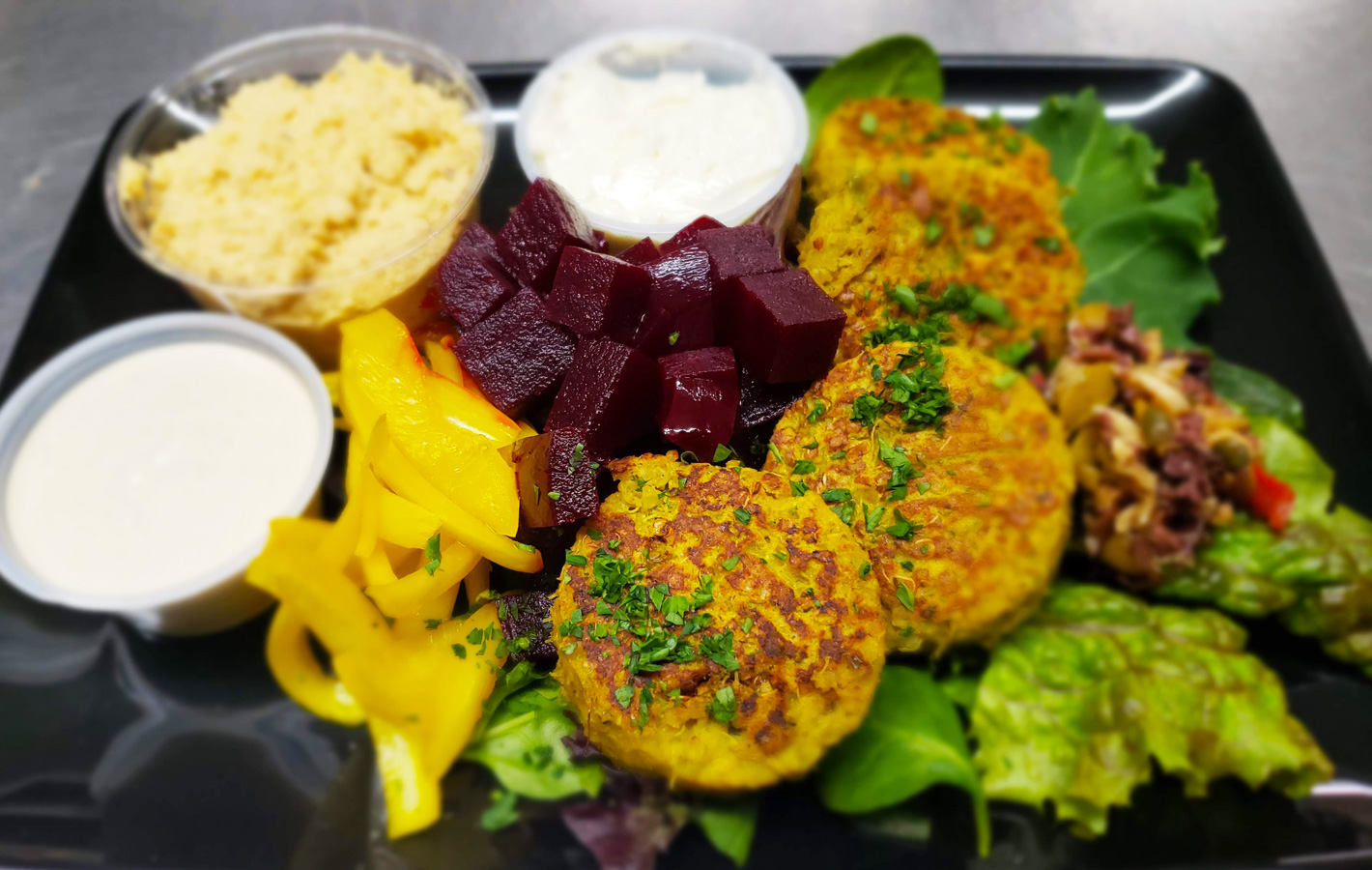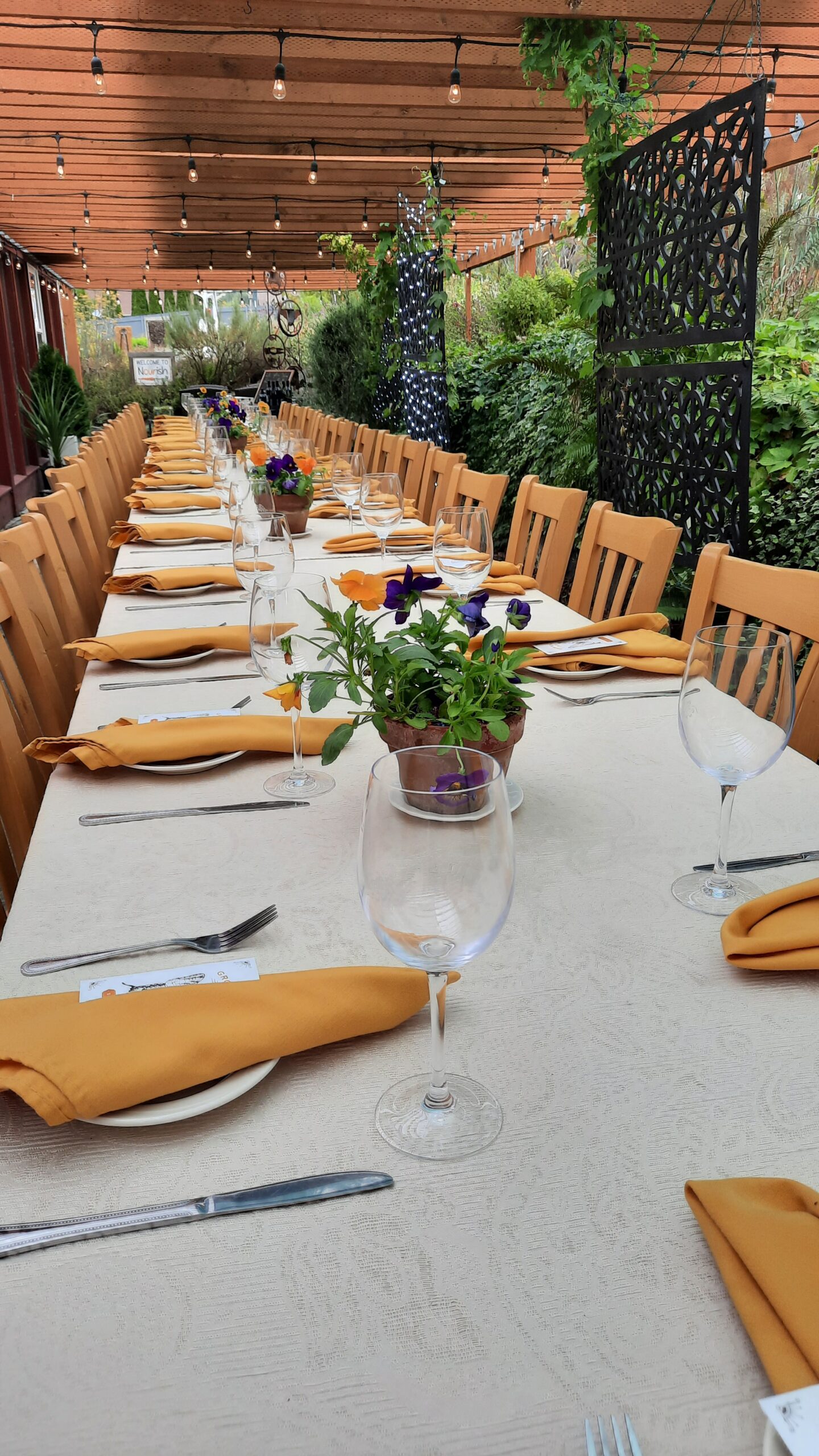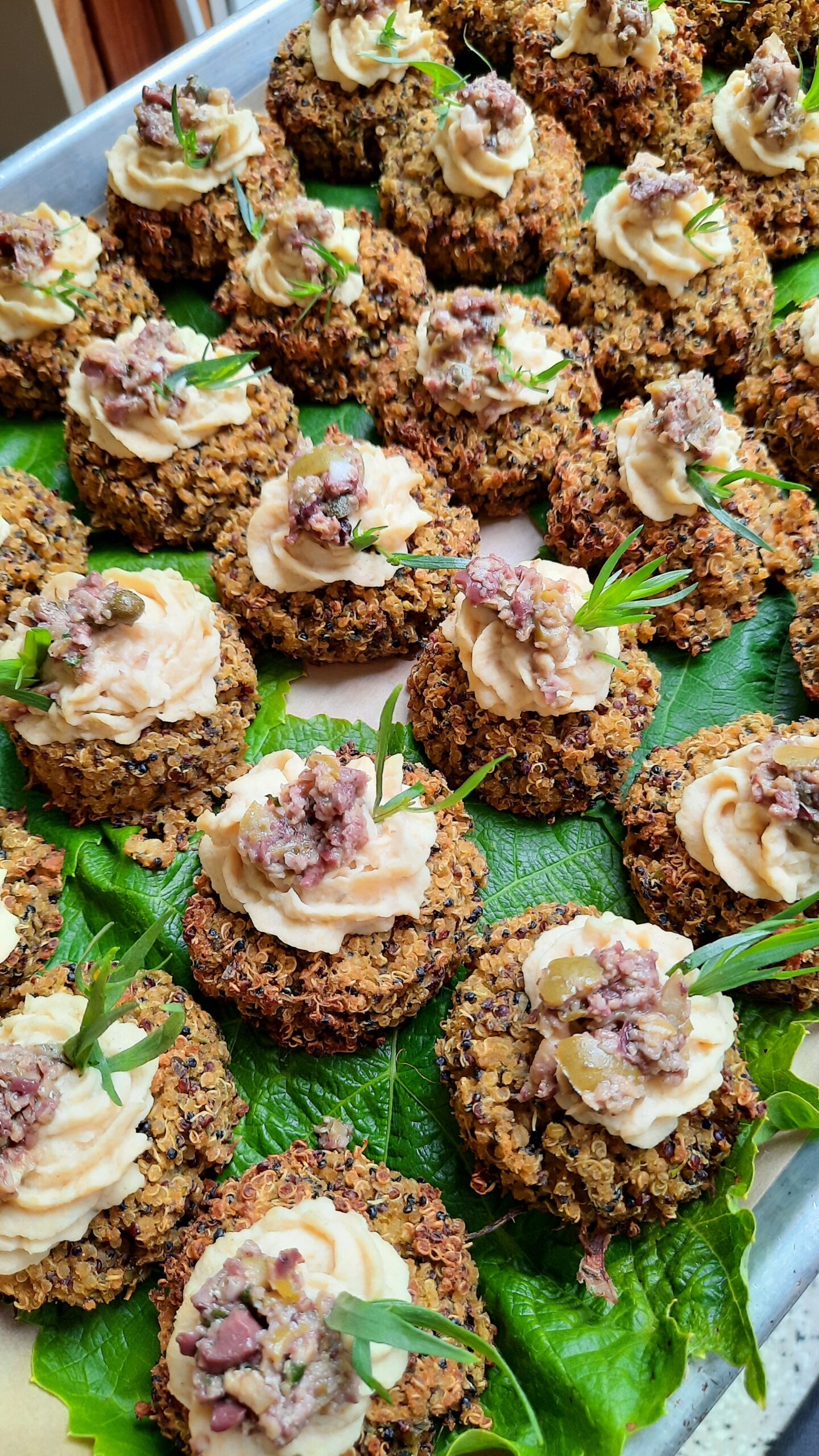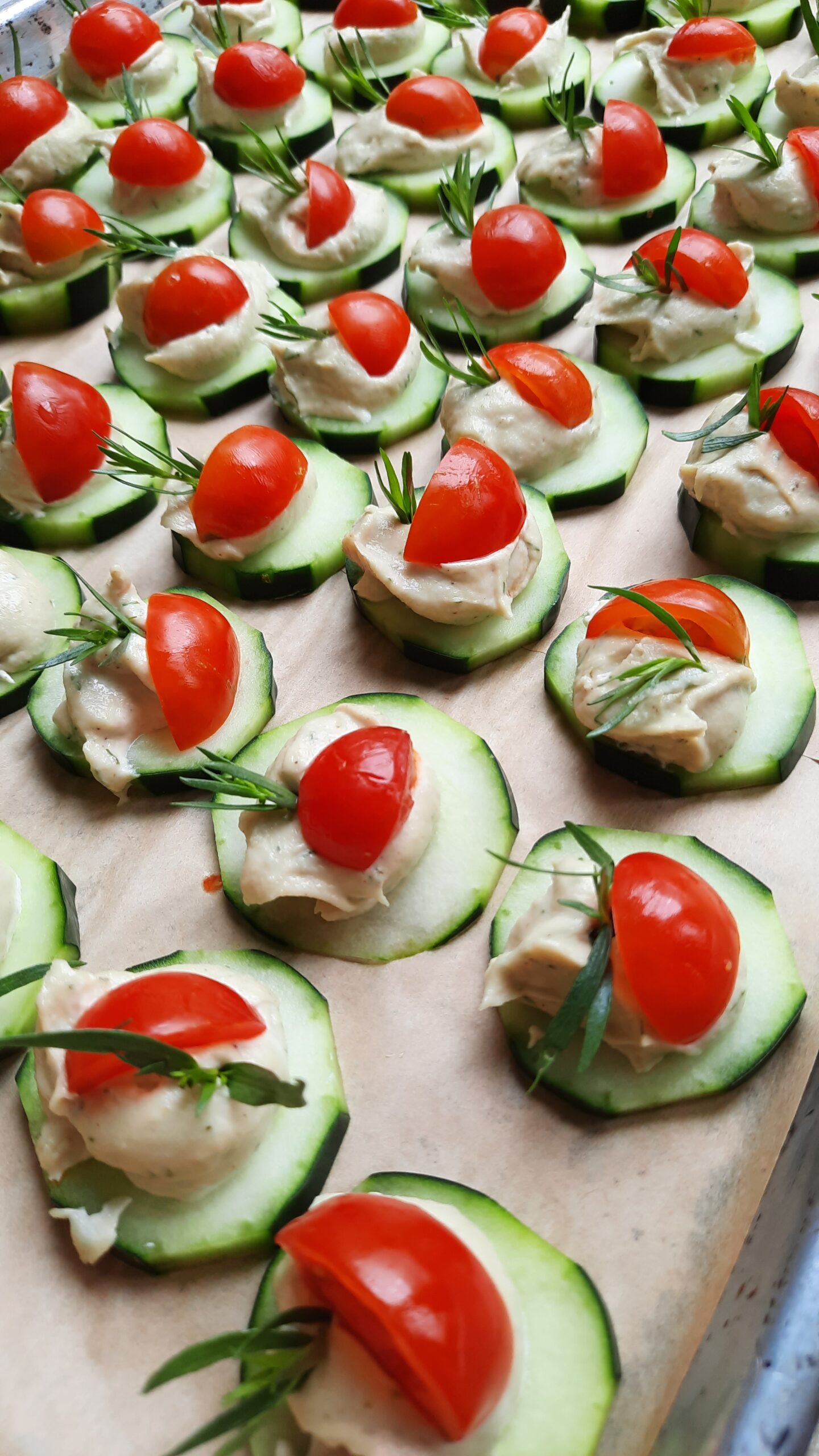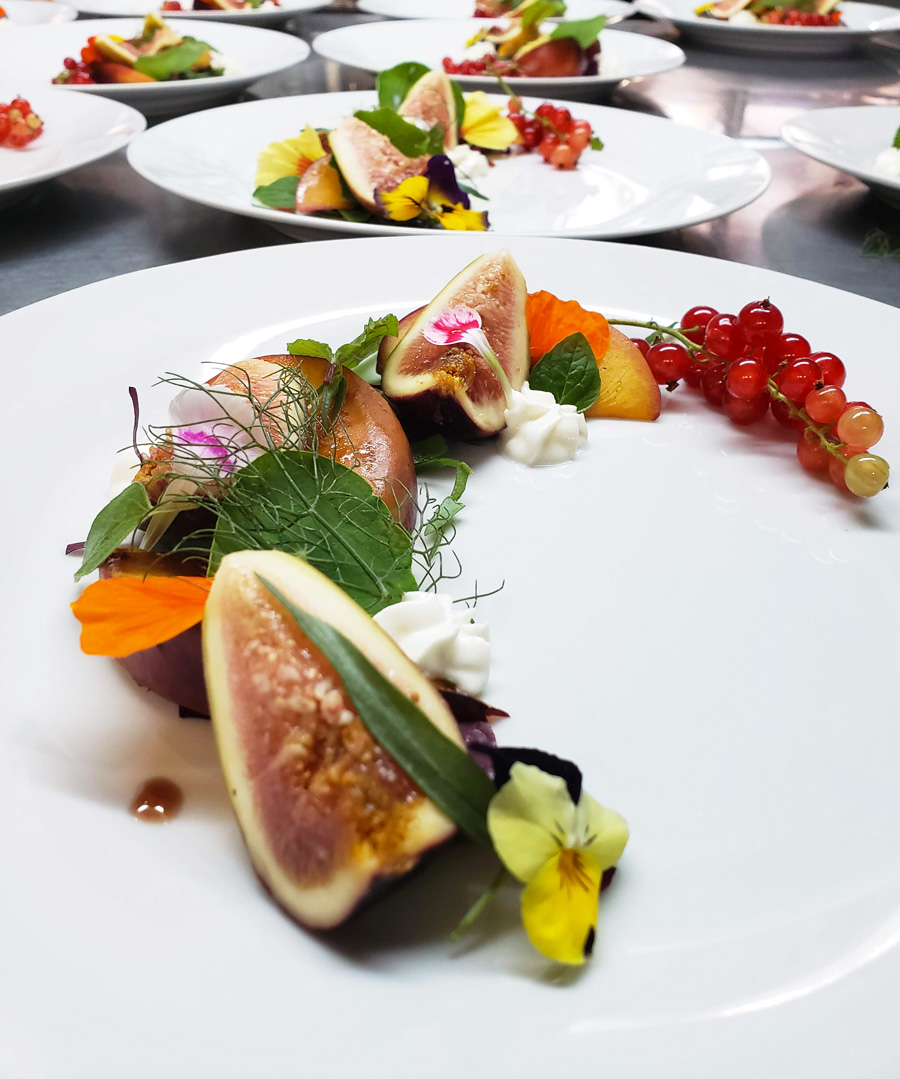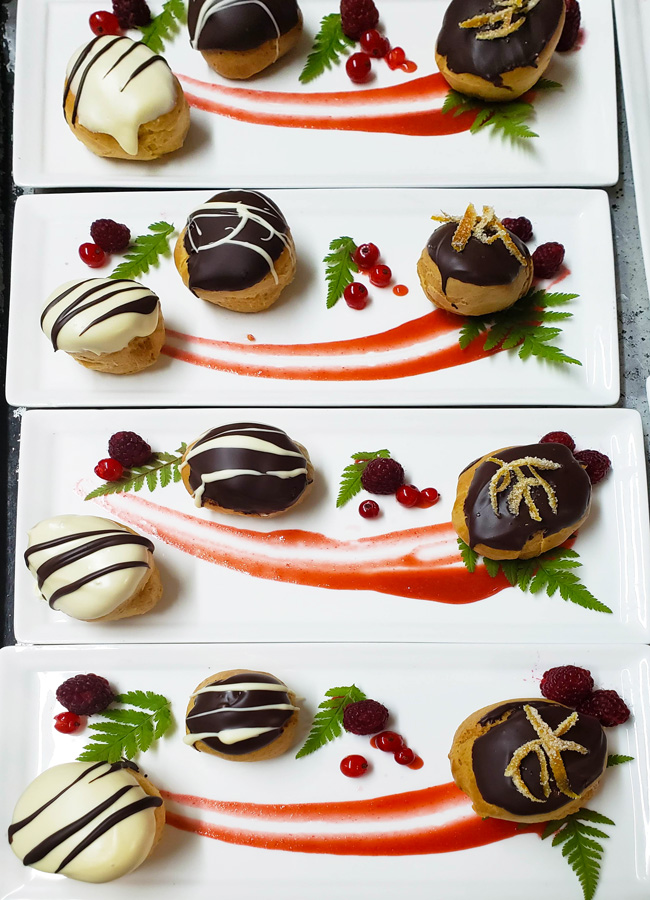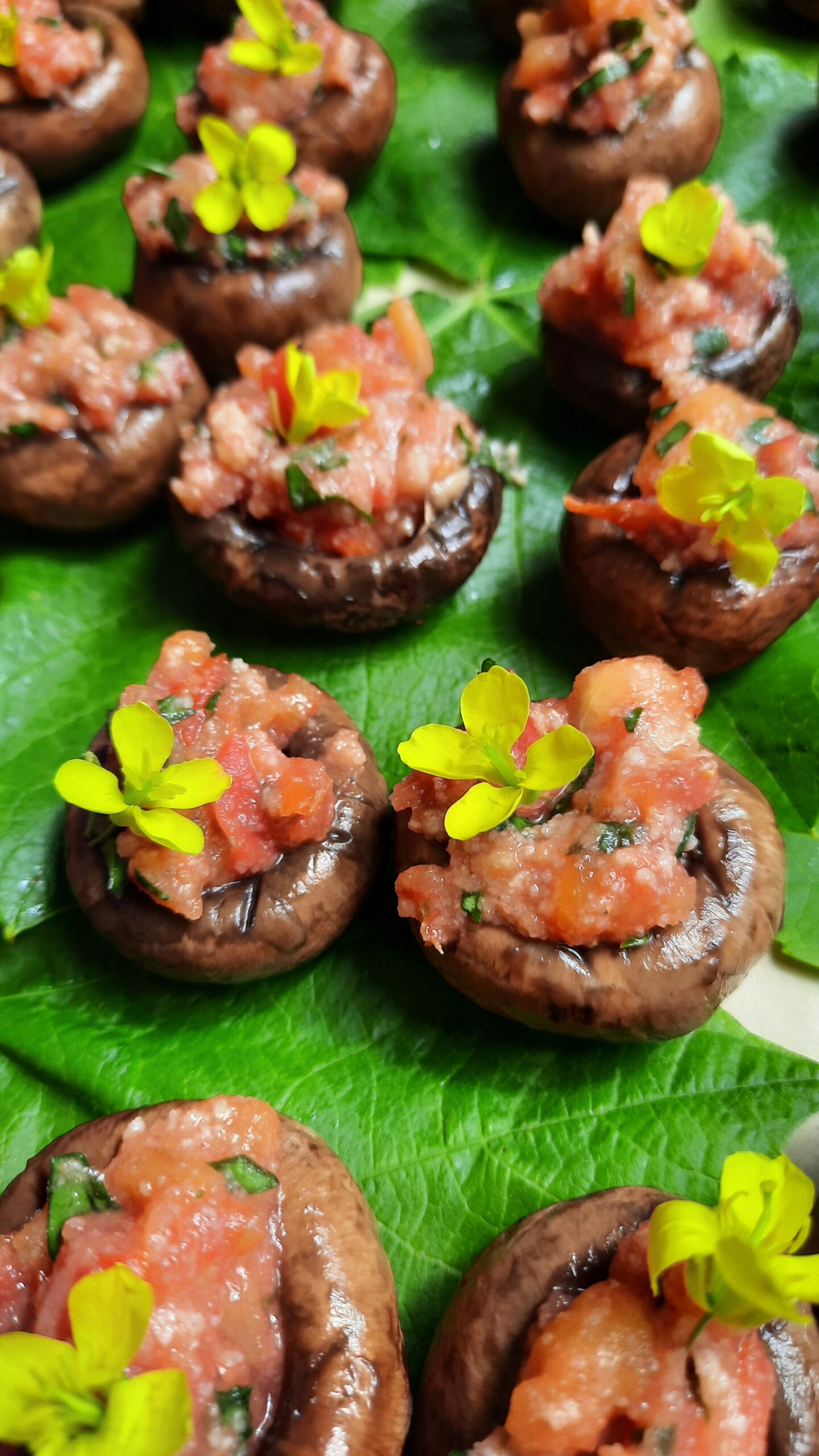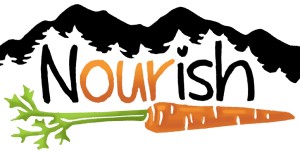 Address
101 Provence View Lane
Sequim WA 98382
Hours
Thursday, OPEN 5:00pm – 8:00pm
Friday, OPEN 5:00pm – 8:00pm
Saturday, OPEN 5:00pm – 8:00pm
Sunday, OPEN 5:00pm – 8:00pm
 
Monday, Tuesday, Wednesday: CLOSED
RESERVATIONS RECOMMENDED