Orders received no later than noon on SATURDAY will be available for pick-up the following THURSDAY between 11:30 am and 4pm
Every week Nourish presents you with a new menu of seasonal meals, desserts, soups and a variety of pantry items. All dishes are chef-prepared and ready for you to eat at home.
To participate, call 360-797-1480, email and ask for the current menu, or print out each week's menu/order form (see green button above).
Most meals range from $10-$17 each.
Be sure to tell us your dietary preferences!
Delicious meals from our kitchen to your table…
You always have choices of meat, fish and vegetarian dishes. All of which are deliciously crafted to delight your senses; garnished as we do in the restaurant. We prepare these meals with our same ethos of choosing local, using organic, gluten-free ingredients and cooking everything from scratch.
The meals you want to enjoy at home…without the work!
Enjoy Convenience: With Dine at Home Dinners your meal is always ready and waiting for you.
Save Money: Planning what you eat reduces your food cost. Dine at Home Dinners enables you to order the meals you need. No more last minute fast-food purchases, take-out meals or sodium-filled TV dinners!
Save Time: Let us do the cooking, spend your time doing the things you like to do.
Be Healthier: Dine at Home Meals offer you a wide variety of foods, which provide you with a more balanced nutritional intake. We use best quality ingredients, adding little salt, no additives
or preservatives.
Help Reduce Food Waste: Dine at Home Dinners lets you order exactly what you need to eat. 25 – 40% of food grown in the US will never be consumed, it rots in landfills creating methane gas. It is challenging to shop and cook efficiently for one or two, particularly when store bought, pre-packed food forces you to buy more than you need.
Heat and Serve. Printable heating instructions for Dine at Home meals.
*First time order discount does not apply to Holiday meals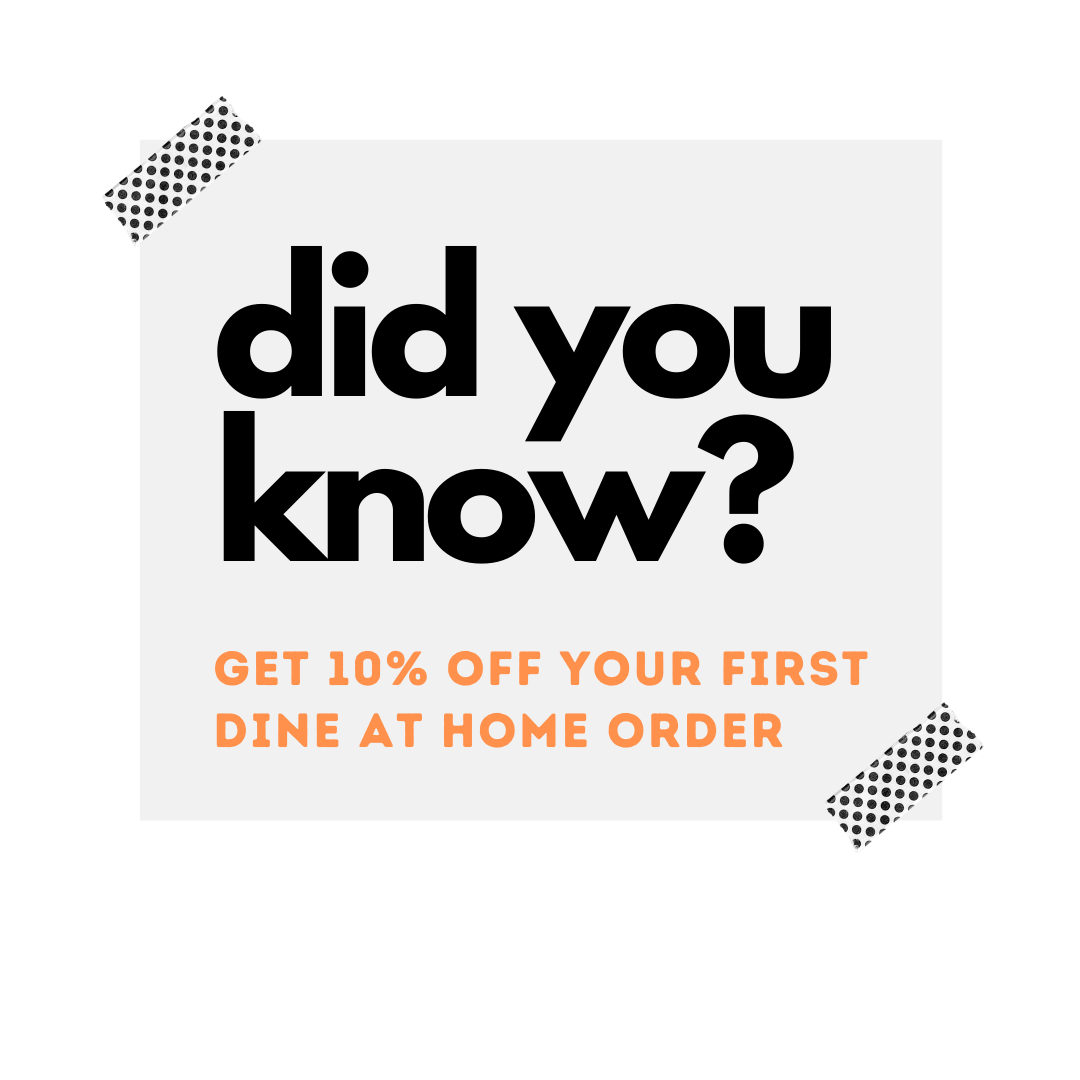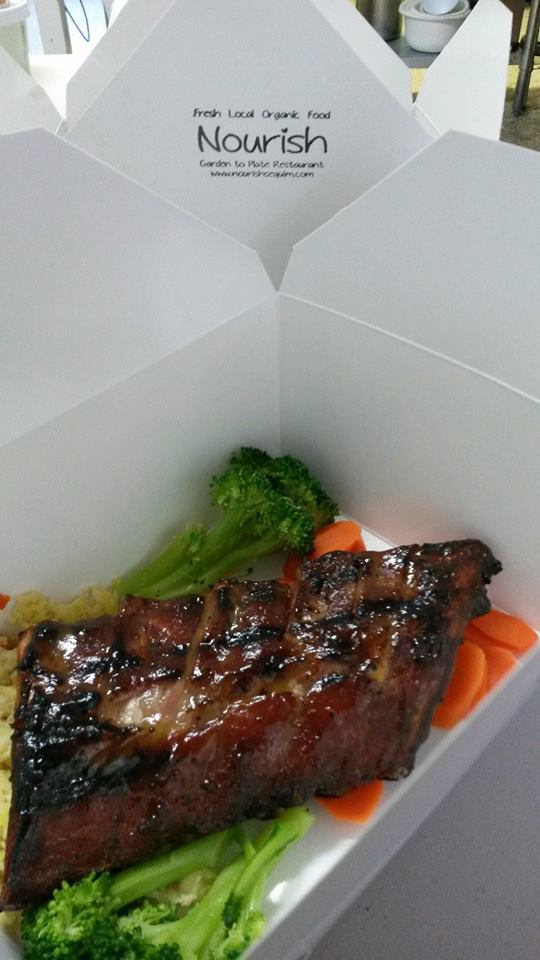 THE GIFT OF NOURISHMENT
We offer gift certificates for any of our services. These can be purchased by calling 360 797 1480 or stopping by. We suggest you call during open hours and for faster service avoid lunch and dinner times. We will mail certificates to you or to the recipient.
ASPCA-EatREAL
We are committed to sourcing all our chicken and lamb from farms that achieve an animal welfare certification recognized by EatREAL and the ASPCA® Shop With Your Heart program by 2019. Furthermore, we will continue to support improved conditions for farm animals. To that end, we will continue to source all our chicken from Global Animal Partnership (GAP) certified farms as GAP evolves its program standards and make sure our birds are processed using CAS (which is widely hailed as more humane) by 2024.